5 Questions to Ask a Florida Criminal Defense Lawyer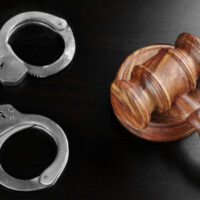 If you've been arrested for criminal charges in Florida, retaining a defense attorney should be high on your list of priorities. Whether you're facing misdemeanor or felony charges, your sentence for a conviction could be incarceration, fines, and probation, so you owe it to yourself to obtain solid legal counsel.
However, even though you've made a smart decision to hire a Fort Lauderdale criminal lawyer, finding the right fit isn't always easy. Many people in your position have never needed representation, so you may not know where to begin. You might find it helpful to review a list of questions to ask a potential candidate when you're doing your research. 
What's your experience in practicing criminal law in Florida? There's no absolute number you should be looking at, but you should ensure your lawyer has spent a few years practicing law – along with significant time in the courtroom. As a practical matter, an attorney who was once a prosecutor can offer an advantage. 
How many clients do you represent in criminal law matters? It's common for lawyers to handle many types of cases, which means criminal law could be a low percentage of their cases. Ask what proportion of the attorney's case load is criminal clients versus other areas. 
What would be your strategy for resolving the charges in my case? Every criminal matter is different, but your lawyer should have a general idea of how to approach the charges you're facing after learning about your case. Have the attorney explain options for plea bargaining, defenses, and the pros/cons of going to a full trial on the matter.
Do you handle both Florida and federal criminal cases? The US criminal court system is very different from Florida's in various ways, especially procedural rules. Many lawyers handle cases in both state and federal court, but you may want to request details on experience in the different systems – depending on the nature of the charges you face. 
Who will be the point person for communications in my case? Criminal defense attorneys rely on support staff for some of the work on your case, but it's important for you to understand where the line is drawn. The advantage for you is that you keep legal costs down when non-lawyers work on your case. Still, you want to be able to speak directly to your lawyer on a regular basis with questions or concerns.
Consult with a Florida Criminal Defense Attorney About Your Case 
Ultimately, there's no right or wrong answer to many of these questions. The point is to learn enough about your defense lawyer that you feel confident that you're putting your case in good hands. Your future and personal freedoms hang in the balance, so it's important to retain legal counsel with the experience and skills to protect them. To learn more about how our team can assist with fighting criminal charges, please contact attorney Kevin J. Kulik. We can set up a confidential consultation to review your circumstances and determine potential defense strategies.
https://www.kevinkuliklaw.com/whats-the-difference-between-bench-and-jury-criminal-trials-in-florida/