Kevin J. Kulik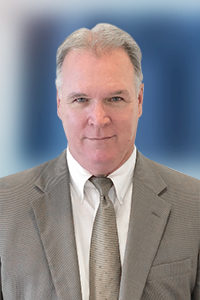 Mr. Kulik graduated from the University of Florida in 1980 with a degree in Business Administration/Finance. He then graduated from law school, also at the University of Florida, in 1984.
Mr. Kulik began his legal career as a prosecutor with the Broward State Attorney's Office in Fort Lauderdale. He was a prosecutor for approximately three years. In 1988, Mr. Kulik was hired by Kay and Bogenschutz, P.A. This firm was the preeminent criminal defense law firm in Fort Lauderdale at that time. Mr. Kulik was trained to defend criminal cases by Edward M. Kay, J. David Bogenschutz and Michael Dutko, the firm's partners.
Generally, the firm handled high profile criminal cases. These involved political prosecutions, white collar criminal cases in both state and federal court, first-degree murder, and a wide variety of lesser charges such as DUI. During his association with this firm, Mr. Kulik gained invaluable insights into jury selection, trial and pretrial strategies for defense, high level negotiation, and dealing with the media.
In 1994, Mr. Kulik started his own law firm, Kevin J. Kulik, P.A. Over the years, Mr. Kulik has continued to handle a wide variety of criminal cases, including many high-profile cases involving politicians, attorneys and medical professionals. As a result, Mr. Kulik has gained considerable experience in defending matters before the Florida Bar, the Department of Professional Regulation, and the Department of Health.
Mr. Kulik has also handled a substantial number of first-degree murder cases, particularly those involving the death penalty. Mr. Kulik defended his first murder case beginning in 1989. He has continued handling these complex criminal matters ever since then. Mr. Kulik also handles a substantial number of appellate and post-conviction matters, particularly those involving death row inmates.
In 2003, Mr. Kulik successfully sued the Broward County Sheriff for illegally strip-searching individuals who had been charged with misdemeanors. This civil rights class action was settled for $11.5 million on behalf of the class, plus attorney's fees and costs.
Over the years, it is estimated that Mr. Kulik has tried approximately 500 jury trials as lead counsel. He is AV® Preeminent™ Peer Review Rated by Martindale Hubbell®, which signifies the highest level of legal ability and ethics. He is included in Superlawyers and was selected as one of the Top 100 Attorneys in Florida by the Wall Street Journal.
Practice areas
Burglary and theft
Assault
Sex crimes
Domestic violence
Repeat and felony DUIs
Homicide
Manslaughter
Hit-and-runs

Traffic violations
White collar crimes
Fraud
Money laundering
Weapons charges
Internet crimes
Drug crimes
Bar admissions
Florida
U.S. District Court, Southern District of Florida
U.S. Supreme Court, 11th Circuit Court of Appeals, Southern District of Florida
Education
J.D., Levin College of Law at the University of Florida
B.S. with honors, University of Florida, 1980
Professional associations
The Broward County Criminal Defense Lawyers Association
National Association of Defense Lawyers
Contact us for a free and confidential consultation
If you have been charged with or arrested for a crime, don't talk to the police or the prosecutor without representation. If you cannot come to us, attorney Kevin J. Kulik comes to you at the jail or prison or at your home. Initial consultations are free at Kevin J. Kulik P.A., and all discussions with us are completely confidential. To schedule a time to discuss your needs, please call us at 954-761-9411 or send us an email.