70-Year-Old Florida Man Faces Charges for Impregnating Minor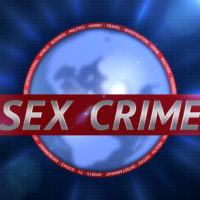 When a 13-year-old girl arrived at North Broward Medical Center in Pompano Beach, FL complaining of stomach pains, physicians conducted an exam to determine the cause of her distress. They were shocked – and immediately called police – when they discovered the girl was 14 weeks pregnant. According to a May 28, 2019 report in the Miami Herald, the situation got worse when medical staff determined that the father is a 70-year-old man. The suspect was arrested on three counts of sexual activity with a child, and then booked into Palm Beach County Jail with no opportunity for bond.
Any sex offense is a serious matter, but Florida law is extremely harsh when it comes to crimes involving sexual contact with a child. While you should entrust your case to a Florida sexual battery defense attorney, an overview of these offenses may be helpful.
Definition of Unlawful Sexual Activity with a Child: There are multiple sex crimes under Florida law that are charged and treated differently depending on the age of the minor – and the offender. In the recent case out of Broward County, the specific offense was Lewd and Lascivious Battery of a Child. This type of sexual activity with a child may occur when a person 24 years old or more has sex with a child who is 15 years old or younger. It's a form of non-consensual sex with a child because a person of that age is deemed as being unable to provide consent to the activity.
Penalties for a Conviction: Lewd and Lascivious Battery is a Second Degree Felony in Florida, punishable by up to 15 years in prison and a $10,000 maximum fine if convicted. Plus, the person must serve sex offender probation, which includes much stricter requirements than other forms of probation.
This offense is one that falls under Florida's mandatory minimum sentencing as well. Therefore, a judge must impose a sentence of at least 7 ¾ years – unless there are mitigating circumstances that would justify a lower term of imprisonment.
Notes on a Conviction for Sexual Activity with a Child: There are some special factors to keep in mind with respect to offenses involving sexual activity with a child. For instance:
You cannot claim that you believed the child to be older. Even if he or she lied, ignorance of age is not a defense.
Under the "Romeo and Juliet" exception, it is NOT unlawful for a person aged 16-23 years old to have sexual relations with a minor aged 16 or 17 years old.
It's still a crime for two people under age 16 to have sex, even if they both consent.
Contact a Florida Sex Crimes Defense Lawyer to Discuss Your Rights
Retaining an experienced attorney is critical starting from the moment of your arrest on sexual battery charges, but it's not too late to reach out for help. To learn more about your legal options and potential defenses, please contact Fort Lauderdale sexual battery attorney Kevin J. Kulik. We can set up a schedule a confidential consultation to review your circumstances at our Fort Lauderdale office.
Resource:
miamiherald.com/news/local/crime/article230919993.html