Copycat Cases After Mass Shooting At Florida High School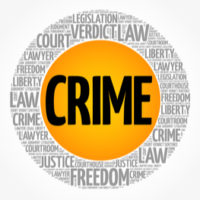 Copycat crimes are an unfortunate phenomenon after a tragedy like the Parkland, Florida mass shooting, which is why law enforcement are cracking down on potential threats. According to a February 16, 2018 article in Action News Jacksonville, a 15-year-old student from Palatka High School found out exactly how seriously Putnam County Sheriff's Office treat social media posts. The minor was arrested and charged with a Second Degree Felony after making comments on a popular site. The details of the allegations are pending, but there could be serious consequences related to terrorism and terrorist activity under Florida law. It is critical to retain an experienced criminal defense attorney if you are facing similar charges.
Terrorism and Terrorist Activity Overview
 It is a felony to engage in activities related to terrorism, which Florida law defines as any violent or dangerous act which violates federal or state criminal laws. In addition, the statute includes any violation of state law related to certain computer-related offenses, where the offender intends to:
Intimidate or harm civilians;
Influence government to take action or coerce policy; or,
Impact government by threatening murder, kidnapping, destruction of property, or other acts.
Florida's terrorism law specifically refers to usage of computers and computer networks, which would include social media. There have been numerous cases across the US in the last few weeks regarding copycat offenders posting photos, comments, shared posts, and other content that could lead to terrorism and terrorist activity charges.
Penalties for Terrorism
 A person accused of Florida terrorism crimes will face serious charges upon conviction.
It is a life felony where the terrorism offense results in death or serious bodily injury, which includes any act that creates a risk of death, disfigurement, loss of a body part, or bodily organ. Conviction for a life felony carries punishment of life in prison without parole, plus hefty fines.
If convicted of other terrorism charges involving the intimidation or coercion of government by threats of mass destruction, the crime is a First Degree Felony. A court may issue a sentence of up to 30 years in prison, 30 years on probation, and a maximum fine of $10,000
Note that these are the penalties that apply to someone charged for terrorism and terrorist acts under Florida law. The definitions of terrorism under federal law are much more expansive and the penalties are considerably more severe, especially when they involve acts upon commercial aircraft.
Consult with a Skilled Fort Lauderdale, FL Criminal Defense Lawyer
While the federal government may take the lead in terrorism and mass shootings that make headlines, Florida authorities take all threats seriously. Law enforcement monitors all social media channels and will pursue any suspicious threats, so you need an experienced defense attorney if your online activity raises red flags. If you have been charged with terrorist activity because of comments or statements, please contact the Fort Lauderdale, FL offices of attorney Kevin J. Kulik. We can schedule a free, no obligations consultation to discuss your case and explore options to defend your rights.
Resource:
actionnewsjax.com/news/local/putnam-county-student-arrested-after-threatening-social-media-posts-regarding-palatka-high-school/701156452