Domestic Violence in Florida: Fight the Charges to Avoid Penalties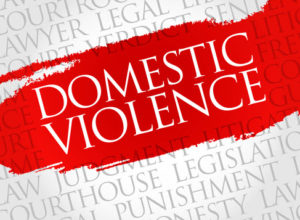 When a disagreement escalated into an intense argument between a man and his niece, the woman's mother called 911 to report a domestic dispute. The events that followed are still under investigation, but one thing is certain according to a report by the Broward Palm Beach New Times: Sheriff's Deputies shot and killed the man, who they said threatened them with a knife.
The incident demonstrates that domestic violence takes many forms, though many people may assume that attacks in the household are generally directed at women. If you've been accused of domestic violence in Florida, you can fight the charges and present defenses. Some general information can help you understand how these cases work in Florida.
Domestic Violence Defined
Under Florida law, domestic violence is any assault or battery, including those that are aggravated or sexual; the category also includes stalking, kidnapping, imprisonment, and offenses that result in physical or emotional harm. In addition, the conduct must be committed by a family or household member to be domestic in nature, meaning:
Current or ex-spouses;
People related by blood or marriage;
Individuals who reside together as a family, or did so at one time; or,
Parents that share a child, regardless of marriage.

Punishing Domestic Violence in Florida
If found guilty of domestic violence, you will be sentenced to one year on probation and required to attend an educational program on batterers' intervention. This program is mandatory unless the judge states on record the reasons that the sessions would not be appropriate. If you physically harm the other person, you must spend at least five days in county jail; you could also be sentenced to a imprisonment at a state correctional facility.

Orders of Protection and Violations
In addition to the criminal penalties you face for a conviction of domestic violence, a family or household member can take action under an order of protection. If he or she is a victim or has a reasonable belief violence may occur, a judge may issue a protective order on upon a court petition. Typically, the order of protection will require you to stay a certain distance from the victim and prohibit you from accessing your shared residence. Any violation of the order of protection can result in jail time and fines.

Fighting Domestic Violence Charges in Florida
During an argument or other emotional event, a person may fabricate or overstate the facts related to domestic violence. You can fight the accusations in court to clear the charges, or present contrary evidence in your defense. While it's important to refrain from confrontations with the police during a domestic disturbance, you do get your say in court.

Discuss Your Domestic Violence Case with a Defense Lawyer in Fort Lauderdale

Domestic violence cases are both sensitive and controversial in Florida, but an accusation doesn't necessarily mean a conviction. You do have the opportunity to counter the allegations and present defenses, and your chances for success are higher when you have a qualified defense attorney like Kevin J. Kulik on your side. Domestic violence cases and orders of protection are complicated matters, so it's essential to have an experienced attorney representing your interests. Please contact Kevin J. Kulik today for a free and confidential consultation in the Fort Lauderdale area.
Resource:
http://www.browardpalmbeach.com/news/bso-deputies-fatally-shoot-pompano-beach-man-who-was-eating-chicken-wings-updated-8072862