Pre-Arrest Diversion Programs for Juvenile Offenders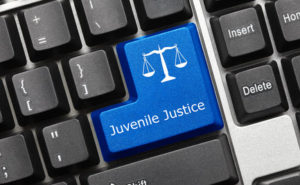 Florida TaxWatch, a non-governmental watchdog group that focuses on efficient use of the state's tax payer dollars, recently released results of a study covering juvenile pre-arrest diversion programs. The report demonstrated that these programs, officially termed "civil citations" under Florida law, are effective in reducing taxpayer investment in matters involving children committing certain non-violent and non-serious crimes. There are additional financial and policy-based advantages for implementing these programs, so discuss civil citation proceedings with a Florida criminal defense attorney for more information on the benefits and eligibility.
Florida Law Establishes a Civil Citation Proceeding
In 2011, Florida's governor signed into law legislation called a "juvenile civil citation" process to provide an alternative to custody for eligible offenders. Instead of police officers making an arrest in certain situations, they would issue a citation to the minor. While non-serious delinquent violations would still be met with consequences, these minors would no longer face custody and a mark on their criminal records.
General Rules of Eligibility
To be eligible for a juvenile civil citation, the minor must qualify according to certain requirements under the law.

The offense must be a non-serious misdemeanor; and,
He or she cannot have a prior criminal history.
To be considered a non-serious misdemeanor, the offense cannot involve use of a firearm, sexual conduct, or gang related activity. In addition, there is a limit of three civil citations for a juvenile offender.
Eligibility Upon Approval
Even though certain offenses would be considered serious misdemeanors, making the minor ineligible for a juvenile civil citation, there are exceptions for:
Battery;
Assault;
Weapons possessions charges without a firearm; and,
Animal cruelty.
Still, these matters would only proceed as a juvenile civil citation with the approval of the victim, family members, and the state's attorney prosecuting the case.
Requirements to Complete Civil Citation Proceeding
Under the civil citation proceeding, a juvenile would be required to perform up to 50 hours of community service and participate in other programs based upon specifics of the case. Additional conditions may include counseling, drug screening and treatment, restitution, and monitoring of school performance.
Failure to adhere to the requirements of the civil citation could result in severe consequences. If the minor fails to report to a work assignment, fails to complete a work assignment, or falls out of compliance with the conditions of the civil citation, the case may proceed to a full criminal charges. In addition, a subsequent criminal violation may result in the juvenile being removed from the citation proceeding.
A Florida Defense Criminal Lawyer with Experience in Diversion Cases

Florida's law on juvenile pre-arrest diversion programs is intended to keep certain offenders out of prison and help them avoid a criminal record, so it's important to take advantage of these benefits if you or your child is eligible. The legal penalties for various crimes can be severe, and completing the terms of a civil citation proceeding will eliminate these harsh consequences. Attorney Kevin J. Kulik has the experience and legal background to assist you with the process, so please contact our Fort Lauderdale office today to discuss your options.
Resource:
floridataxwatch.org/resources/pdf/PADiversion16FINAL.pdf