Comparing Organized And Communication Fraud Under Florida Criminal Law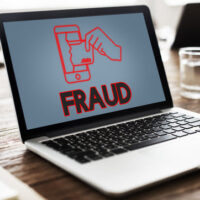 There are numerous types of fraud described by Florida criminal statutes, which prohibit misconduct in connection with banking, insurance, securities, government benefits, taxes, and many other areas. Realizing that schemes to defraud based upon telecommunications have exploded in recent years, lawmakers enacted the Florida Communications Fraud Act. The law provides two specific schemes that could result in criminal charges:
Organized fraud; and
Communications fraud.
Both are based upon a specific definition of "schemes to defraud," which includes any systematic, continued course of conduct intended to obtain property through false or misleading statements. However, though closely related in theory, organized and communications fraud are separate crimes with different penalties for a conviction. Because of the complexities, it is wise to rely on a Fort Lauderdale fraud attorney to fight for your rights. Some general information may also be helpful.
Overview of Organized Fraud Laws 
A scheme would be prosecuted as an organized fraud crime if it meets the following criteria:
There is evidence of an ongoing scheme;
The scheme is intended to defraud or obtain property from individuals; and
These individuals are induced to part with property through false statements and/or misrepresentations of a future act.
There is no requirement that the suspect use mail, telephone, telecommunications networks, or other electronic means to communicate with victims. 
How Communications Fraud Laws Work 
When officials charge a scheme as communications fraud, the prosecutor must prove the same three elements described above. However, the prosecution also needs evidence that communications regarding the scam involved use of mail or technologies commonly associated with wire fraud; examples include phone calls, faxes, emails, internet messages, social media posts, and many others.
Separate Sentencing for Organized and Communications Fraud 
Aside from the difference regarding use of communications in effecting a scheme to defraud, another key distinction between these crimes is the approach to sentencing. If you are convicted of organized fraud, penalties will be based upon the total amount of the property misappropriated. Under $20,000 is a Third Degree Felony, punishable by five years in prison and a $5,000 fine. Higher amounts could lead to Second or First Degree Felony charges, so you could be looking at up to 30 years in prison.
Communications fraud is punished by the number of interactions with potential fraud victims, and each communication is a separate count. As such, a single scheme to defraud could result in hundreds of charges if you had numerous interactions. The threshold value is $300; above this amount is a Third Degree Felony, while under $300 is a First Degree Misdemeanor. You could face a year in jail and $500 – for EACH count.
Schedule a Consultation with a South Florida Fraud Defense Lawyer
Though this summary may be helpful in distinguishing two types of fraud, there are many other details you need to know if you have been charged with organized or communications fraud. You can count on criminal defense attorney Kevin J. Kulik to protect your interests, so please contact our Fort Lauderdale office to set up a consultation. Once we review your circumstances, we can discuss potential defense strategies.
Source:
leg.state.fl.us/Statutes/index.cfm?App_mode=Display_Statute&Search_String=&URL=0800-0899/0817/Sections/0817.034.html