DUI Child Endangerment, Other Charges for Sleeping Florida Woman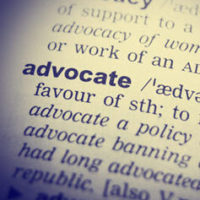 A Broward County, Florida woman is facing serious charges after falling asleep at the wheel of her car, while her two-year-old toddler was sitting in the back seat. The Palm Beach Post reported that, on June 25, 2017, concerned bystanders saw the woman's body slumped over the dashboard of the stopped vehicle. They attempt to wake her, but paramedics were called with their efforts failed. Due to her slurred words, bloodshot eyes, and the faint odor of alcohol, the woman was placed under arrest; a search also revealed an open bottle of vodka in the car. DUI charges are a serious matter in Florida, but they're even more critical when a child is involved. 
What is DUI Child Endangerment?
If you have a child under the age of 18 year in the car with you when you're arrested for drunk driving, the charge is an aggravated form of DUI. The statute designates this as a crime if your blood alcohol level is 0.15 or higher according to a chemical test. Even if it's your first DUI offense, the fines, jail time, and other penalties are increased. 
Why does Florida have an Aggravated DUI Law when Children are Present?
There is a strong correlation between deaths and injuries to children, and drink driving. A 2013 study showed that, from 2001 to 2010, 2,344 children under the age of 15 were killed in car accidents where at least one vehicle was being driven by a person who was intoxicated. Of the minors killed, 65 percent were traveling with their parents at the time of the crash. Elevating the crime to aggravated status when a child is present is intended to act as a deterrent. 
How Does DUI with a Child Compare to Standard DUI Laws in Florida?
For a first time, basic DUI, you face a fine of $500-$1,000; you may also be incarcerated for up to six months. If you're charged with DUI while a passenger under the age of 18 is in the car, your fine may be $1,000-$2,000. Your sentence may also include a prison term up to nine months. In addition, you may be required to install an ignition interlock device on your vehicle for up to six months. For a second offense, you're looking at a year in prison, plus a maximum fine of $4,000 and ignition interlock device for up to two years.
A Florida Attorney Can Help with DUI Child Endangerment Charges
Florida is one of many states that punishes DUI more severely when a child is present, but an arrest doesn't always equal guilt. You have the opportunity to present your side of the matter in court, such as through evidence to contest the charges or by attacking the state's case. A skilled DUI lawyer can help you with a defense strategy and will ensure protection of your legal rights. If you've been arrested on charges of DUI child endangerment, please contact the Fort Lauderdale offices of attorney Kevin J. Kulik right away. We can answer your questions or schedule a case assessment to discuss your options.
Resource:
palmbeachpost.com/news/crime–law/new-florida-woman-falls-asleep-behind-wheel-with-toddler-car/offfz7eGH8hkimX1tdo2AL/