Florida White Collar Criminal Cases: Two Critical Stages for Your Defense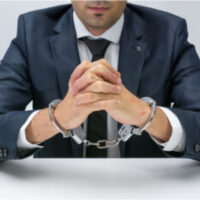 While it is true that every criminal case is different, Florida white collar crimes are truly in a category all their own. Their unique nature does not come from the misnomer within the term: White collar crimes are not limited to those in business suits. The reason that white collar offenses are unusual is that they proceed very differently compared to what you might think of as "street crimes." However, knowing that more than $56 billion is lost every year to white collar crime, you can be sure that officials aggressively investigate and pursue these cases.
What makes white collar crimes unique also affects how you defend them. Rarely will law enforcement uncover a scheme and make an immediate arrest on the spot. To the contrary, a lot of their efforts are behind the scenes – and ALL of it affects your rights. Therefore, you should understand the two most important stages of these cases, and what a Fort Lauderdale white collar crimes attorney will be doing to support your interests.
Pre-Arrest Investigation: Whenever you become aware that you are the target of a probe, it is very likely that officials have been watching you for some time. The government may already have some information, so your lawyer's strategy will balance: 
Convincing authorities to not file charges;
Preserving and securing defense-related evidence; and
Developing specific defense to the allegations.
By waiting until your arrest to consult with an attorney, some of these important preliminary opportunities are lost. It is during this stage when you have more control over your own interests, especially when it comes to preserving evidence. You have rights with respect to the information the government would use to charge you, and these details may not be admissible in court if they were the subject of an illegal search and seizure. 
Pretrial: Once you have been arrested or indicted for a white collar crime, the next phase is extremely important for gathering information about the prosecutor's case. Though you probably have a good idea what evidence the government may use to seek a conviction, knowing the minute details will be critical for your defense. Use of discovery tools, such as document requests and depositions, helps your lawyer identify weaknesses to exploit.
In addition, pretrial is the stage of a white collar criminal case where both sides pursue motions to gain a tactical advantage. One of the most important might be a motion to exclude evidence obtained in violation of your civil rights. If the prosecutor cannot use that information in court, the case against you could fall apart. Alternatively, knowing the case is weak, the prosecution may be more likely to work out a plea bargain. 
Consult with a South Florida White Collar Crimes Lawyer Today
Solid effort during these two important stages of a write collar criminal case is important, but legal representation is also essential when you get to the trial stage. To learn how we can support your rights throughout the proceedings, please contact Fort Lauderdale attorney Kevin J. Kulik to schedule a consultation.
Resource:
techjury.net/blog/white-collar-crime-statistics/#gref
https://www.kevinkuliklaw.com/comparing-public-defenders-to-private-florida-criminal-defense-attorneys/