Surprising Facts About White Collar Crime in Florida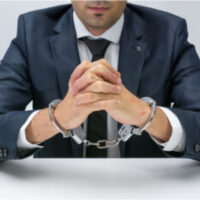 With the bulk of media attention focusing on violent crimes, drug offenses, and violations of gun laws, it is easy to overlook the prevalence of white collar crime in Florida. As such, you might be shocked to learn how the state performed when compared to others in the US. According to the South Florida Reporter, the Sunshine State is home to three of the top 25 cities with the most white collar crime arrests: Miami, Orlando, and Tampa ranked #2, #7, and #10, respectively. To put things in perspective, only California had more cities on the list at five – even though it is almost double in terms of population.
There are many other complicated issues involved with this class of offenses, from the initial investigations and arrest to trial and sentencing. It is wise to retain a Florida white collar crimes defense attorney to handle the unexpected, including these additional facts that may surprise you.
Reasons for the term "white collar" crime: The term is used to describe offenses of a financial nature, where someone makes statements intended to get someone to part with their money or property. They are typically committed by individuals who take advantage of their position at a company, government, or other organization for monetary gain – i.e., people who traditionally wear business suits and white collars to work.
Offenses considered white collar crimes in Florida: These are nonviolent offenses that often take place at an arm's length, such as via the internet, over the phone, or through telecommunications networks. Some examples of white collar crimes include:
Money laundering;
Identity theft;
Embezzlement;
Insider trading;
Counterfeiting and forgery;
Various forms of fraud involving tax evasion, Ponzi schemes, mail and wire fraud; and
Many others.
Harsher penalties for aggravated white collar crimes: Possibly the biggest surprise about these offenses is that they can be "aggravated," which triggers more serious charges and enhanced punishment. You could be arrested for an aggravated white collar crime if you commit two or more offenses that have similar underlying factors, such as the same victims, scheme, or process. If the victims include 10 veterans or elderly individuals, more than 20 people total, or state agencies, you could face First Degree Felony charges. 
Many white collar crimes are federal offenses: Any time you use the US mail or telecommunications networks to further a white collar crime, you implicate federal criminal law because these activities cross state borders. Other offenses may proceed in federal criminal court because they trigger US laws on banking, securities, taxes, Medicare/Medicaid, or insurance. Most of these white collar crimes are felonies, which are punished severely at the federal level.
Speak to a Florida White Collar Criminal Defense Lawyer About Your Options 
It is essential to retain experienced counsel as early in the criminal process as possible, whether you believe you are the subject of investigation or have already been charged. Please contact Fort Lauderdale white collar crime attorney Kevin J. Kulik for more information. We can schedule a consultation at our offices to assess your situation and explore possible defense strategies.
Resource:
southfloridareporter.com/how-florida-ranks-when-it-comes-to-white-collar-crime/
https://www.kevinkuliklaw.com/4-things-undocumented-individuals-need-to-know-after-being-arrested-in-florida/