Online Prostitution is Still a Sex Crime in Florida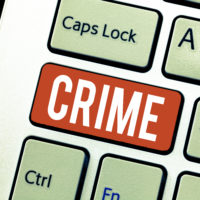 Prostitution and related sex crimes bring up images of seedy street corners and dirty alleyways, but the fact is that these transactions increasingly take place online. Several resources, many posing as "dating" websites, provide a platform for parties to communicate and set up a meeting for sexual activity. The Florida criminal justice community has responded by conducting more online stings, fueled in part by the explosion of human trafficking in America. Statistics compiled by the Polaris Project reveal that there have been more than 34,700 reports of modern-day sex slavery inside the US in just over a decade.
If you're arrested for engaging in online prostitution or solicitation, you could face fines and imprisonment – as well as immeasurable damage to your reputation. Fortunately, there are ways to fight the charges and a Florida sex crimes defense lawyer can assist. You can also read on for a general background about these cases.
Increase in Online Prostitution Stings: In many ways, it's more difficult to crack down on prostitution when the interactions take place online, as compared to the public places that are traditionally associated with the sex trade. However, recent efforts by law enforcement have put officers in a better position to detect, monitor, and track down criminal acts. Police have evolved through training, use of artificial intelligence, and other solutions that allow them to get enough information for an arrest – without leaving the station.
You could face many different types of charges depending on your position in the transaction, such as:
Prostitution and Solicitation: Illegally exchanging sexual relations for profit;
Pandering: Trading or transporting individuals for purposes of prostitution, i.e., "pimping" someone;
Operating a House of Prostitution: Using an establishment to host prostitution activities; and,
Trafficking: Using other individuals as prostitutes and profiting from it, an arrangement that's akin to slavery.
While any of these charges can be serious, they're even more severe if a minor child is involved in the transaction. 
Prostitution Offenses and Penalties in Florida: Depending on the nature of the charges and your prior criminal history, you could face misdemeanor or felony charges. For example:
Most online prostitution and solicitation activities are Second Degree Misdemeanor offenses, punishable by up to 60 days in jail and a $500 fine;
A second violation will be charged as a First Degree Misdemeanor, for which you could be sentenced to one year incarceration and a fine up to $1,000; and,
The offense becomes a Third Degree Felony for a subsequent violation, so a judge could sentence you to five years in prison and a $5,000 fine.
Consult with a Florida Sex Crimes Defense Attorney Today
Things might seem bleak if you've been charged with online prostitution or solicitation, but always remember that an arrest isn't the same as a conviction. You'll have the opportunity to defend yourself, and you're in a better position to obtain a favorable outcome with a lawyer on your side. To learn more about your defense options, please contact Fort Lauderdale sex crimes attorney Kevin J. Kulik. We can set up a case evaluation at our office.
Resource:
polarisproject.org/human-trafficking/sex-trafficking
https://www.kevinkuliklaw.com/overview-of-sex-offender-probation-in-florida/