Overview of Sex Offender Probation in Florida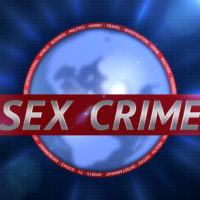 If you've been arrested for certain sex crimes and meet eligibility rules, you may qualify for a form of sex offender probation in Florida that allows you to avoid jail time by complying with the legal terms and conditions. The prosecuting attorney may be willing to make the recommendation, and the judge could be ready to enter the appropriate order. You're probably thinking there's no better outcome for resolving the charges against you.
However, as attractive as it may sound to avoid incarceration, it's critical that you carefully consider probation in such a case. There are numerous provisions listed in the statute, and you're required to strictly obey them – above and beyond any other terms of probation that may apply to your situation. Here are some of the key sections that you should discuss with your Florida sex crimes defense attorney.
Obligations to the Court: A few terms of your probation deal with the pending criminal case proceedings, so you must pay all court costs, restitution to the victim, and any funds for medical treatment provided to you during your period of incarceration. You must also complete any community service ordered by the court, usually to a tax-exempt entity or other charity. In all types of probation, you must refrain from engaging in any criminal activity – even if you're ultimately acquitted.
Meetings with Your Probation Officer: You will need to report to your probation officer according to scheduled meetings, but you must also consent to the individual visiting you at home and other designated places.
Implications for Your Rights and Personal Life: In most cases, you'll have a curfew and must be at home between the hours of 10 pm and 6 am. You must remain employed so that you're able to support your dependents to the best of your ability, and you cannot associate with known criminals – which could affect your personal relationships. The implications for your civil rights include agreement to warrantless searches of your person, residence, or vehicle, which are normally unlawful. In addition:
You'll be required to provide a specimen to have your DNA on file;
You cannot live within 1,000 feet of a school, park, or other place where children normally congregate;
You cannot view or own any pornography, even types that would usually be allowed for an adult;
You may be denied access to the internet;
You must maintain a driving log of your travel, and may be prohibited from traveling by car anyone alone;
You may be required to submit to testing for HIV, which results are released to the victim; and,
Many other terms that the prosecutor may recommend or the judge may order.
A Florida Sex Crimes Defense Lawyer Can Advise You on Probation Issues
Though sex offender probation can seem like a "win" in your criminal case, you need to fully understand what's required by the statute and the potential sanctions for violating the terms. In some situations, it may be better to fight the charges with a solid defense strategy. To learn more, please contact Fort Lauderdale sex crimes attorney Kevin J. Kulik to schedule a consultation at our office.
https://www.kevinkuliklaw.com/epstein-sex-trafficking-case-offers-lesson-in-how-indictments-work/