Epstein Sex Trafficking Case Offers Lesson in How Indictments Work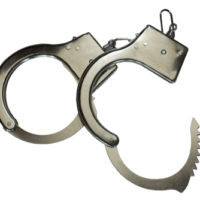 Rumors had swirled for months regarding an investigation into criminal acts by Jeffrey Epstein, finally culminating in his arrest on July 6, 2019. According to the Miami Herald, the wealthy financier was met by FBI agents at Teterboro Airport in New Jersey upon his return from Paris. Hours before, officials had broken down the door to Epstein's Manhattan apartment pursuant to search warrants. The indictment that led to his arrest was unsealed two days later, charging him with federal charges on sex trafficking and conspiracy to engage in sex trafficking.
The trial will play out in the media as well as the courtroom in the coming weeks, but the circumstances surrounding Epstein's arrest offer an opportunity to provide information on a key aspect of the criminal process: How indictments work. A Florida criminal defense attorney can provide more details, but an overview may be useful.
Indictment Versus On-the-Spot Arrest: In some criminal cases, an arrest is based upon police direct observations of a crime or having probable cause due to surrounding circumstances. The facts supporting the charges become part of the arresting officer's report, and these details are typically introduced as evidence against the defendant.
An arrest based upon an indictment is different because the facts usually come from a wide range of witnesses, documents, and other sources – gleaned from weeks or months of investigation. You may or may not know that you're under investigation until authorities release the results. Still, the matter will usually go before a grand jury before an indictment is issued. 
The Role of the Grand Jury: The objective of a grand jury is to decide whether there's enough evidence to charge a person with a crime – a much lower level of proof than the "guilt beyond a reasonable doubt" standard that applies in a criminal trial. A prosecutor presents to the jurors all the information collected by officials during their investigation. The proceedings are highly secretive, and all evidence moves forward without the suspect or that person's attorney being present.
Based upon all the evidence presented by the prosecution, a grand jury will make a decision on whether to indict. Note that – even if the grand jury does NOT determine that indictment is proper – a prosecutor can still go forward with an arrest. 
Next Steps After Indictment: Once an indictment is handed down, police are instructed to arrest the suspect. Individuals who want to avoid the embarrassment of arrest at home or work will often turn themselves in. From there, the criminal process moves to the arraignment, where the formal charges are read in open court. Additional proceedings may include bond, discovery, pre-trial motions, and a full trial – if the matter isn't dismissed before then. 
Discuss Indictment with a Florida Criminal Defense Lawyer 
Retaining experienced legal counsel is essential as soon as you believe you're under investigation or may be arrested on an indictment. You do have rights during the pre-investigation phases of a criminal case. To learn more about them, please contact Fort Lauderdale criminal attorney Kevin J. Kulik. We can schedule a confidential consultation to discuss your circumstances at our office.
Resource:
miamiherald.com/news/state/florida/article232374872.html
https://www.kevinkuliklaw.com/collateral-consequences-of-a-conviction-in-a-florida-criminal-case/