19 Arrested on Multiple Charges in Volusia County Meth Ring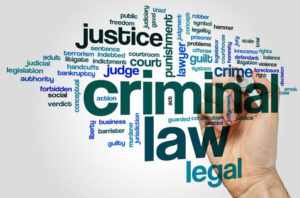 An investigation that began in July finally came to a conclusion in late October 2016 as 19 individuals were arrested in connection with operation of a methamphetamine operation. According to Central Florida's ABC affiliate WFTV News 9, the ring and its two kingpins had been distributing meth for over five years at a rate of roughly two pounds of the controlled substance every month. These individuals face various drug crimes charges for possession, manufacturing, and trafficking activities, which could land different participants years in prison and hefty fines. Florida takes an aggressive approach to punishing these offenses, especially in the case of crystal meth, so here's what you need to know if you're facing similar charges.
Methamphetamine Possession
The least serious crime involving crystal meth is possession, because it's listed as a Schedule II controlled substance under Florida law. If you're in possession of less than 14 grams of methamphetamine, you will be facing third degree felony charges. It's important to note that the court takes into account the weight of the entire mixture which contains meth – not the actual amount of pure methamphetamine in the substance. If convicted, you could be facing up to five years in prison, five years on probate, and a fine up to $5,000.

Trafficking in Crystal Meth
If you're found in possession of more than 14 grams of meth, you can be charged with distribution with the intent to sell, commonly known as trafficking. Again, the weight of the methamphetamine is key: If the mixture containing meth weighs less than 14 grams, but the total weight takes it over that threshold, you could be convicted of trafficking – instead of the lesser charge of possession. A conviction for felony trafficking carries a mandatory minimum sentence of three years' imprisonment for meth in the amount of 14 to 28 grams, seven years in jail for 28 to 200 grams, and up to 15 years in prison for 200 grams or more.

Manufacturing Meth
Manufacturing crystal meth or bringing it into the state is closely tied to trafficking. In addition to the potential prison sentences terms described above, a court could include such penalties as:
A fine up to $50,000 for evidence showing manufacture of 14 to 28 grams;
A maximum fine of $100,000 for manufacturing 28 to 200 grams of crystal meth; and,
Fines up to $250,000 for evidence demonstrating an operation that was manufacturing 200 grams or more of methamphetamine.
Talk to an Experienced Florida Criminal Defense Lawyer

While the penalties for possession of marijuana may have relaxed in recent years, Florida still prosecutes violators of other drug regulations to the fullest extent of the law. Possession, selling, or manufacturing meth can result in hefty fines and prison time if convicted, so you need a strong defense if you're facing charges. Fort Lauderdale lawyer Kevin J. Kulik has years of experience representing clients in drug crimes cases and presenting all available defenses to get the best possible outcome. Please contact our office today with questions or for more information.
Resource:
wftv.com/news/local/18-arrested-in-volusia-county-5-year-meth-ring-deputies-say/459155448