4 Common Issues Raised In Florida Criminal Appeals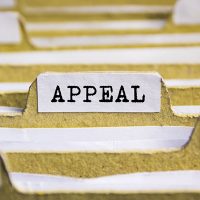 After being convicted of a crime in Florida, you may have grounds to appeal certain findings if you believe the judge made errors at the trial level. As described by the Florida District Courts of Appeal, the point of the criminal appeal process is to ensure clarity and consistency in application of the laws. When harmful mistakes affect your rights, you can request appellate judges to review the trial proceedings and correct them. The appeals court may confirm the trial judge's decision, overturn it, or send the case back to the lower court for review according to specific instructions. In some cases, the criminal appeals process may even result in a new trial.
However, prevailing in a Florida criminal appeal requires more than mere allegations that the trial court was wrong. You need to pinpoint the legal error, describe how it affected your case, and show how justice will be served through appellate review. Your Fort Lauderdale criminal appeals lawyer can provide details, but some of the most common mistakes to raise on appeal include:
Improper Evidentiary Ruling: Not all evidence is admissible under Florida law; at the minimum it must be relevant, not create undue prejudice, and not be hearsay. However, in the middle of a trial, a judge may make an error in ruling on the objection of the prosecutor or your defense attorney. You may have grounds to appeal, either to exclude or allow the evidence. 
Motion to Suppress: Another limitation on evidence is based upon your civil rights, particularly the right to be free from unlawful search and/or seizure. If police violated your constitutional rights in obtaining evidence, it cannot be used in court. Your lawyer will file a motion to suppress to ensure this information is tossed, but the judge may not find in your favor. An appeal might be appropriate to get the evidence tossed, at which point the appellate court could remand the case. 
Lack of Evidence: The prosecution is required to prove each element of a criminal offense beyond a reasonable doubt, but there may be some missing facts. When a prosecutor cannot meet this burden, the court must dismiss the charges. Your argument on appeal would be that the judge erred regarding a lack of sufficient evidence. 
Improper Jury Instructions: After both sides rest in a criminal case, and before the jury is sent to deliberate, the judge provides jurors with directions on the legal issues to consider. There can be improprieties with these jury instructions, which might impact their decision on guilty or not guilty. If an instruction was provided or omitted in error, you might appeal to have this decision reversed and the jury re-deliberate with the correction.
Learn More by Consulting with a South Florida Criminal Appeals Lawyer 
If you believe a serious mistake affected the outcome of a Florida criminal case, please contact attorney Kevin J. Kulik by calling 954-761-9411 or visiting our website. We can schedule a consultation to review your circumstances and explain more about criminal appeals.
Source:
flcourts.org/Florida-Courts/District-Courts-of-Appeal