4 Ways a DUI is Charged as a Felony in Florida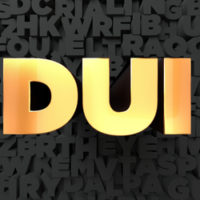 You know that Driving Under the Influence (DUI) is a criminal offense in Florida, but there are additional details you may not realize. One aspect of the case is administrative in nature and affects your driver's license, which could be suspended. Plus, drunk driving is also a crime, so there is a second type of proceeding. Many times, a driver will be charged with a misdemeanor, which carries up to six months in jail, a fine ranging from $500 to $1,000, and other criminal penalties.
However, you may not realize that DUI may be charged as a felony in some situations. The maximum penalties are higher for serious crimes, including longer terms of incarceration, higher fines, and additional punishment. A Fort Lauderdale DUI attorney can provide details, but the following are some examples of when a DUI is a felony in Florida. 
Third Drunk Driving Conviction in the "Lookback" Period: After being convicted for DUI, the clock starts for purposes of subsequent offenses. If you are arrested for drunk driving a third time, officials will go back as far as 10 years to determine whether you should face felony or misdemeanor charges. Any DUI convictions within this lookback period could lead to Third Degree Felony charges, for which you could be sentenced up to five years in prison and a fine up to $5,000. 
Fourth DUI Conviction: The lookback period rule does not apply if you are arrested for drunk driving a fourth time, so there is no cut off for older DUIs. Your fourth drunk driving offense is also a Third Degree Felony with the same punishment mentioned above. 
Injury-Causing DUI Accident: Even if it is your first time violating Florida's drunk driving laws, you will be charged with a felony if you are involved in a crash in which another person was injured. It does not matter if you were not at fault or the victim was someone in your vehicle. 
Manslaughter DUI: While the other offenses above are charged as Third Degree Felonies, the crime is a Second Degree Felony if someone dies in a DUI accident; an unborn child is considered a person under the statute. A conviction could lead to a maximum of 15 years in prison, a fine of $10,000, and other penalties.
In addition, for fatal and injury-causing DUI collisions, you will most likely face a lawsuit from the victim and/or family. The plaintiffs in such a case will be seeking monetary damages instead of criminal punishment, but the consequences can hit your financial interests hard.
Retain a Florida DUI Defense Lawyer Right Away 
If you were arrested for drunk driving and the charge is a felony, you need skilled legal counsel to represent you in court. The stakes are higher, so it is essential to present all defenses and develop a strategy for obtaining a favorable outcome. For more information, please contact attorney Kevin J. Kulik. We can set up a consultation at our office to review your circumstances and discuss legal options.
Resource:
leg.state.fl.us/statutes/index.cfm?App_mode=Display_Statute&URL=0300-0399/0316/Sections/0316.193.html
https://www.kevinkuliklaw.com/4-types-of-evidence-that-can-make-or-break-a-florida-dui-case/