A Close Look At Florida's Concealed Carry Laws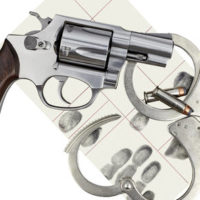 Hardly a day goes by without hearing about guns and gun control in the US, leaving some people confused about the status of their Second Amendment rights. In Florida, the laws on firearm possession and use are relatively straightforward: It is illegal to openly carry a gun and you cannot carry a concealed firearm unless you have the proper permit. However, the intricacies of the statutes and potential exceptions can lead many people to run into problems, even when they believe they are complying with the law. The answers to some common questions should help, but a knowledgeable Florida gun crimes lawyer can provide more detail on specific situations.
When can I carry a concealed firearm? It is only legal to carry a concealed firearm if you have the proper permit issued by the Department of Agriculture and Consumer Services. There are minimal restrictions on obtaining a concealed carry permit, such as being 21 years or older; this age limitation is a recent change to Florida law, which previously allowed issuance of permits to people over 18 years old. The statute remains the same in regards to other qualifications:
You cannot obtain a concealed carry permit if you have a felony conviction on your criminal record;
You are not eligible if you were convicted of certain drug crimes in the three years prior to submitting your application; and,
Other details as provided by law.
What does "concealed" mean? Though it is just a single word, "concealed" is an important term under Florida law. The statute defines a concealed firearm as one that you have on your person or nearby, which you carry in such a way that it is hidden from view. Still, this is a very subjective definition. There have been cases that find a gun to be concealed when it is secured in a holster under a person's arm, but not where the outline of the firearm is still visible. To reduce the potential for an arrest, it is best to ensure that there is no chance that someone can see it.
How does Florida punish violations of concealed carry laws? If you carry a concealed firearm without the proper permit, you can be charged with a Third Degree Felony. A conviction could lead to a sentence up to five years in prison and a $5,000 fine. The punishment is more severe if you are carrying a concealed firearm, do not have a permit, and you are a convicted felon.
Talk to a Criminal Defense Lawyer About Florida Gun Crimes
Because of the subtleties of Florida's gun laws, and the fact that a determination of "concealed" may vary from case to case, it is wise to speak with a knowledgeable attorney to get answers to additional questions. If you have already been charged with gun crimes, you should retain an attorney to represent your interests in court. For more information on concealed carry laws, please contact criminal defense lawyer Kevin J. Kulik to schedule a confidential consultation at our Fort Lauderdale office.
Resource:
leg.state.fl.us/statutes/index.cfm?mode=View%20Statutes&SubMenu=1&App_mode=Display_Statute&Search_String=790.001&URL=0700-0799/0790/Sections/0790.001.html