Answers To Your FAQs About Florida Robbery Charges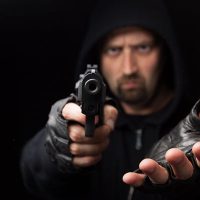 One of the most common questions is "How many people are arrested for robbery every year in Florida?" – and the answer is a straightforward one: According to the Florida Department of Law Enforcement (FDLE), there are approximately 6,000 individuals charged with robbery annually statewide. A good percentage of these arrests occur in South Florida, comprising almost 40 percent of all cases. Just under 2,400 individuals from Palm Beach, Broward, and Miami-Dade Counties will face robbery charges every year.
However, the answers to other frequently asked questions about robbery in Florida do not come so easy. There is considerable confusion about these cases due to overlap with theft charges and other misinformation. While you should count on a Fort Lauderdale robbery defense lawyer to provide details based upon your unique situation, some additional information will clear things up: 
How is robbery different from theft charges in Florida?
Robbery is a crime that falls under the concept of theft, which is the unlawful taking or misappropriation of something that does not belong to you. The difference with robbery is that it involves the use of force to gain access to the item that is the subject of the theft. Even threats to use force can lead to an arrest for robbery, such as displaying a gun. 
Is robbery a felony or misdemeanor?
From the above description, you might guess that robbery is a more serious offense than theft – and you are correct in this assumption. Stealing in combination with the use of force incorporates the crimes of theft and assault, so robbery is always charged as a felony. 
What are the penalties for being convicted of robbery?
The basic form of the crime is a Second Degree Felony, and these are the charges you might face if you did not use force or display a deadly weapon in commission of the robbery. The offense is familiarly known as a "strong-arm" robbery. If convicted, you could be sentenced to a maximum of 15 years in prison.
The more serious offense is aggravated robbery, in which the defendant does employ a firearm, knife, or similar object. Aggravated robbery is a First Degree Felony, for which a judge could order life imprisonment. Both First and Second Degree Felony charges also carry a maximum fine of $10,000. 
Are there other implications to keep in mind?
Yes, there are collateral consequences that could impact your life even after you serve your sentence and pay your fines. With a felony conviction on your record, you could encounter problems with employment, getting a loan, and your rights as a parent. 
A Broward County Robbery Defense Attorney Can Answer Additional Questions
While answers to common questions help clarify the basics about robbery in Florida, you will need detailed advice and quality legal representation to fight the charges. Our team can help at any stage of the criminal process, but our efforts are especially effective if we get involved early on. To learn more, please contact attorney Kevin J. Kulik to schedule a consultation at our offices in Fort Lauderdale, FL. We can explain the laws after reviewing your circumstances.
Source:
fdle.state.fl.us/FSAC/Documents/PDF/2019/Total_Arrests_by_County_2019.aspx