Are Changes on the Way for Drug Sentencing in Florida?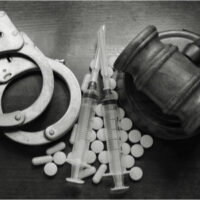 Florida lawmakers continue to address and take action on criminal reform measures, the most recent example being a bill to modify penalties for convictions on certain drug crimes. South Florida's NBC news affiliate Channel 6 provided an overview in a January 16, 2020 article, outlining how the proposal would change current punishment for drug possession and mandatory minimum sentencing. The measure was passed by a Senate Appropriations Committee and will now head to full vote in the chamber, before potentially moving to the House.
Criminal justice reform has been a hot topic for years, and relevant laws often change without the public realizing it. Fortunately, Florida drug crimes defense attorneys keep current on all legal developments when fighting for your rights. While you should trust your lawyer to handle the details, it's helpful to compare existing law to the most recent legislative effort. 
Summary of Current Drug Crimes Punishment: As the laws stand, sentencing for drug crimes varies based upon the type of the drug and quantity. Excluding marijuana, possession and trafficking of controlled substances will usually be charged as a Third, Second, or First Degree Felony. You could face anywhere from 5-30 years in prison, plus fines. Any prior criminal history and aggravating factors may put you on the higher end when a judge turns to sentencing.
Mandatory minimum sentencing applies in some possession cases and most trafficking charges, starting at three years. For trafficking in large amounts of Schedule I controlled substances, the minimum sentence could be 7, 15, or even 25 years. Because it's mandatory, a judge has no discretion to order a lower the period of incarceration. 
Proposed Changes Under the New Drug Crimes Sentencing Bill: Sponsors of the legislation point out three key points that motivated them to propose the measure:
Many US states and the federal government are recognizing that the criminal justice system needs to address addiction in the context of drug crimes. Substance abuse treatment, in lieu of prison time, has proven to be more successful in reducing recidivism.
In many ways, because of the addictive tendencies of some drugs, it's wise to approach the problem as a health crisis instead of just a crime.
The Florida Department of Corrections could save approximately $50 million per year by reducing the prison population, funds that could be used for treatment and diversion programs.
The biggest impact of the proposed bill will be reducing penalties for possession of smaller amounts of drugs. Plus, it would eliminate mandatory minimums for some trafficking charges – but only under limited circumstances. The end result would give judges more leeway in issuing punishment.
Contact a Florida Drug Crimes Defense Lawyer Regarding Your Legal Options
Though it could be months before the new drug crimes reform passes, if at all, this overview should be useful in helping you understand what you could be facing for a conviction. The best way to obtain a favorable outcome is to trust an attorney to handle your case, so please contact Fort Lauderdale drug crimes attorney Kevin J. Kulik to learn about our criminal defense legal services. We can schedule a free consultation at our office to advise you on your circumstances.
Resource:
nbcmiami.com/news/local/florida-bill-would-take-new-look-at-drug-crime-sentencing/2177992/
https://www.kevinkuliklaw.com/the-latest-on-cbd-oil-under-florida-law/