Bill on Sealing Criminal Records Headed to Governor's Office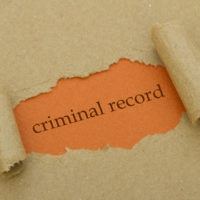 A proposed bill that would automatically seal certain criminal records recently passed the Florida House and Senate, and will soon be placed on the Governor Rick Scott's desk. The Orlando Sentinel reported that the legislation creates a process where documentation regarding past criminal history is hidden when the opportunity to appeal expires. If enacted, the law would seal from the public the records of offenders who had criminal charges dropped – without the individual needing to apply for criminal record sealing.
Proponents of the bill hope that it has a positive impact on individuals who may otherwise face challenges with employment background checks or renting an apartment; opponents argue that the law would unfairly shield the public from information about a person's criminal history. Post-conviction relief isn't available in all cases, but a Florida criminal defense attorney can help prevent charges from ever becoming part of your record.
Current Law on Sealing Criminal Records

Under Florida's existing law, you may qualify to have your criminal record sealed if you meet certain eligibility requirements:
You pled guilty or no contest;
You received a withhold of adjudication, which is a special kind of criminal sentence where a judge imposes probation but does not formally issue a conviction; and
You have never been convicted of guilt in any other crime.
The effect of sealing your criminal history is to hide it from the public, though the record itself still exists. Certain government officials can access the information, including various criminal justice agencies and the court system; however, they are legally barred from admitting the existence of a criminal record or releasing the contents. Therefore, your past convictions are unavailable to a landlord or employer that requests a background check.
Still, you are required to reveal information related to your conviction in certain employment settings. If you're a candidate for employment with a criminal justice agency, seeking admission to the Florida Bar, or will be working with children in some capacity, you must report your criminal past.

Criminal Record Expungement

You may qualify for expungement of your criminal record if you meet certain criteria:
The charges against you were officially dismissed; and
You have not been convicted of any other criminal offense.
Expungement goes further than criminal record sealing, as it actually erases your past convictions. Officials physically destroy all records related to your arrest, so they cannot be accessed by any agency, company, individual, or other entity. Still, one completely confidential copy is retained by Florida Department of Law Enforcement.
Avoid a Conviction by Hiring a Qualified Florida Criminal Lawyer
Regardless of the post-conviction relief bill proceeds in Florida, the best way to prevent a criminal record is to retain a skilled criminal defense attorney. An experienced lawyer can identify weaknesses in the prosecution's case against you, possibly obtaining a not guilty verdict or dismissal of the charges. For more information on fighting criminal charges, please contact the Fort Lauderdale offices of attorney Kevin J. Kulik. We can answer your questions or schedule a consultation regarding your case.
Resource:
orlandosentinel.com/news/breaking-news/os-public-records-sealed-bill-20170428-story.html