Calculating the True Cost of a Florida DUI Conviction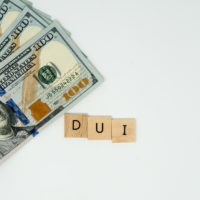 gh you probably know that you will be fined for a Florida DUI conviction, you may also be paying additional costs you did not expect. Florida's statute on driving under the influence outlines the various penalties, but it does not provide details on additional expenses. A Florida DUI defense attorney can explain the extensive consequences of a drunk driving conviction, and will assist in an effort to potentially avoid a harsh result. Still, you should be aware that the implications for other areas of your life are considerable.
Fines for DUI Conviction
Because DUI is a crime in Florida, your sentence will include a fine that can range from $500-$1,000, depending on the circumstances. In addition, if you had a minor in the car or a blood alcohol concentration (BAC) of .15 percent or above, your fine increases to $1,000-$2,000. There may also be court fees, depending on the county where your case is proceeding.
Administrative Penalties and Fees
Besides being a criminal act, there are also consequences for your driving privileges when you are convicted on drunk driving charges. Your license will be suspended for 180 days to 12 months, and there is an administrative fee of $130 payable to the Florida Department of Highway Safety and Motor Vehicles.
Costs of Not Having a Driver's License
Even if you cannot legally drive on a suspended license, you still have to get around for purposes of work and personal errands. There are costs associated public transportation, but traveling by bus or train may not be practical. Your other options would be taking a taxi, Uber, or requesting help from family or friends. There are costs associated with all of these alternatives.
Higher Insurance Premiums
In Florida, you are required to carry FR-44 insurance after a DUI conviction, a special type of policy that provides higher levels of coverage in drunk driving cases. It also carries much higher premiums as compared to what you may have been paying. You must carry this policy for three years. Plus, your own insurance provider may increase your premiums, as a DUI could put you in the "high risk" category.
Other DUI Related Expenses
There are additional costs of a drunk driving conviction, the details of which vary depending on your case:
You may be ordered to take a substance abuse assessment and/or treatment course;
Reinstatement of a suspended driver's license is $45, while a revoked license costs $75 to reinstate;
You may qualify to obtain a hardship license to drive for work or other designated purposes, but you will be required to install an ignition interlock device on your vehicle. There is an upfront fee for the IID and monthly charges.
Talk to a Florida DUI Defense Lawyer About Your Case
If you were arrested for DUI, you have multiple options and strategies to defend your interests. However, you will need skilled representation in connection with the charges. To learn more about your rights, please contact attorney Kevin J. Kulik to schedule a confidential consultation at our Fort Lauderdale office.
Resource:
leg.state.fl.us/Statutes/index.cfm?App_mode=Display_Statute&URL=0300-0399/0316/Sections/0316.193.html