Can I be Arrested for Spiking Someone's Drink?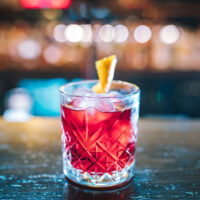 Though it may seem like an innocent prank on someone at a bar, spiking a drink could actually constitute a serious offense with extremely harsh penalties under state law. Florida's anti-tampering statute is an older one, and it has been the subject of many claims that it's unconstitutional because the language is extremely vague. As such, you may be able to avoid jail time, fines, and other punishment when you mount a solid defense to the charges. It's important to work with a Fort Lauderdale criminal attorney to protect your rights if you've been arrested for tampering with food, beverages, or other substances defined by the law. However, you might find it helpful to review some general information regarding the offense.
Acts That Constitute a Violation of State Law: Beyond spiking someone's cocktail, there are many other types of conduct that could lead to an arrest under Florida's anti-tampering statute. The four main prohibitions are:
Tampering with a consumer product or labeling, with reckless disregard of the risk that it could cause death or injury to the victim;
Interfering with a product or labeling in such a way that it conveys materially false information, if the person intended to cause harm to a business;
Making false statements that a product has been tampered with and could create a risk of injury;
Issuing threats of tampering with a consumer product, which could reasonably be expected to be believed by others.
Punishment for a Conviction Under Florida's Statute: You might be shocked to learn that every one of the forms of illegal conduct listed above is a felony offense. The degree depends upon the exact charges and surrounding circumstances, but you should be aware that:
The crime described in #1 is a First Degree Felony in Florida. If convicted, you could be sentenced to 30 years in prison and a maximum fine of $10,000;
The acts listed in #2 and #3 above are both Second Degree Felonies. A judge could sentence you to a maximum of 15 years' incarceration, along with a fine up to $10,000; and,
The most minor form of tampering, #4 still carries Third Degree Felony charges. A conviction could mean up to five years' imprisonment and a maximum $5,000 fine. 
Penalties for Tampering Under Federal Law: The US federal law on anti-tampering prohibits much of the same conduct as the state statute, and the punishment for a conviction is equally harsh. If spiking a drink or other illegal acts result in personal injury to a victim, you could be sentenced to 20 years in prison and a $20,000 fine. When the victim dies because of tampering, the penalty could be life in prison.
Contact a Florida Criminal Defense Lawyer to Discuss Your Case
As you can see, the charges are serious if you were accused of tampering with food or other products in Florida. Police will meticulously investigate the allegations, and prosecutors aggressively pursue these cases. Still, you do have rights and you'll need skilled legal representation to protect them. For more information, please contact attorney Kevin J. Kulik to schedule a confidential consultation at our Fort Lauderdale office. We can explain your defense options once we review the specifics of your case.
https://www.kevinkuliklaw.com/objections-you-may-hear-in-a-florida-criminal-case/