Car Chase Highlights Fleeing and Eluding Crimes in Florida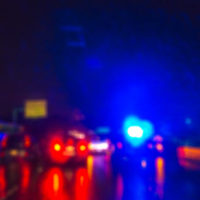 Sheriff's deputies were on the run after a criminal in a very unexpected location in Central Florida on Wednesday, July 5, 2017: The cow pastures of rural Marion County. The Palm Beach Post reported that the man, driving a stolen truck, led officers on a miles-long chase through numerous fields before finally being apprehended. Deputies shared video of the incident on Facebook, drawing massive attention as viewers enjoyed watching clips of cows stepping out of the way of vehicles in high-speed pursuit. The man faces multiple counts, including larceny for the stolen truck. However, due to the circumstances of the chase, he'll also face charges of fleeing and eluding in Florida.
Criminal Fleeing and Eluding an Officer 
Under Florida law, you commit the crime of fleeing and eluding a law enforcement officer if you:
Are operating a vehicle on a street or roadway;
After you've been warned to stop or remain by an authorized official; AND,
Knowing you've been given an order to stop, you either:

Willfully and intentionally refuse to stop in compliance with the orders of law enforcement; OR,
Flee the scene in an attempt to elude the officer after you've stopped your vehicle.

Aggravating Circumstances 
In some situations, the crime of fleeing and eluding is elevated to an aggravated crime, such as where:
The officer activates the lights and sirens on a marked police car;
The police have lights and sirens activated, and you attempted to flee at a high speed or were operating your vehicle in a reckless manner; or,
You were driving recklessly or at high speed, as the officer had activated sirens and lights, AND, you caused serious bodily injury or death to another person.
Penalties for Fleeing and Eluding 
Absent any aggravating circumstances, fleeing and eluding an officer is a third degree felony punishable by up to five years' incarceration, five years on probation, a driver's license suspension, and fines. However, the penalties are progressively worse in the presence of aggravating circumstances:
Lights and Sirens: Any combination of five years in prison or on probation, $5,000 fine, plus driver's license suspension up to five years;
Lights and Sirens, with High Speed or Recklessness: 15 years in prison and/or on probation, plus a $10,000 fine; and,
Lights and Sirens, High Speed or Reckless, PLUS death or serious bodily injury: Up to 30 years in prison or on probation.

You Can't Outrun Fleeing and Eluding Charges in Florida 
There was certainly a comedic element in the matter of the man being chased throughout the cow pastures of Florida, but the charges of fleeing and eluding police are no joke. Authorities take these crimes very seriously, because they present a danger to law enforcement and the public in general. You could be facing harsh penalties if convicted, so it's important to have an experienced criminal defense attorney on your side. Fort Lauderdale lawyer Kevin J. Kulik has represented many clients in fleeing and eluding cases, and many other types of crimes. For more information on our legal services, please contact our office today for a confidential consultation.
Resource:
palmbeachpost.com/news/crime–law/watch-florida-man-leads-deputies-chase-through-cow-pastures/xQ2GqMCQHjlM8nrRbucQaM/