Carjacking Among Multiple Criminal Charges for Florida Man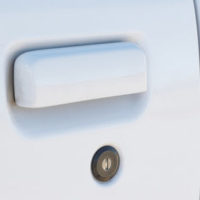 Pinellas and Hillsborough County authorities had their hands full on the evening of June 3, 2017, as multiple reports of hit and run crashes began pouring in around 10:00 p.m. According to a report in the Tampa Bay Reporter, the incidents seemed to be concentrated in the northbound lanes of Interstate 275 and the culprit was driving a black Ford pickup truck. However, within a half hour, the information on the alleged offender had changed – as had the crimes: After five collisions and leaving the scene, the accused actually carjacked a sixth car and crashed into another vehicle. In all, the suspect is facing multiple offenses of leaving the scene, drunk driving charges, and carjacking with a deadly weapon. The most serious charge of carjacking carries considerable penalties that go beyond theft crimes, so consult with a knowledgeable criminal defense attorney if you've been arrested under similar circumstances.
Carjacking Under Florida Law 
The criminal offense of carjacking applies when a person intentionally takes another individual's vehicle through use of force, violence, or the threat of violence. The crime is considered a first degree felony, with a Level 7 ranking under Florida's system of ranking the severity of a crime. As such, a conviction triggers the mandatory minimum sentencing provisions under the penal code:
A judge must issue a minimum sentence of 21 months in prison, unless there are grounds to impose a downward departure sentence; and,
The judge may go beyond the mandatory minimum requirements, to include a sentence up to 30 years in prison, 30 years on probation, and a maximum fine of $10,000.
Enhancements Increase Penalties for Carjacking Conviction 
Depending on the circumstances, there may also be enhancements that further increase the penalties upon a conviction.
If a dangerous weapon is used when committing the crime of carjacking, it becomes a Level 9 offense under Florida's offense severity ranking system. The mandatory minimum sentence a judge must issue is 48 months in prison, but incarceration may include life in prison.
The state's 10-20-Life law may be activated if there's a gun involved during commission of a carjacking offense. The firearm enhancement statute requires:

A minimum 10-year prison sentence for possession of a gun;
A minimum of 20 years in prison if the gun is discharged; and,
A mandatory minimum of 25 years' incarceration if someone is injured or killed.
An Experienced Florida Criminal Defense Attorney Can Explain Your Options 
An arrest on carjacking, theft crimes, or other serious criminal matters doesn't equal guilt. You are entitled to your day in court, where a prosecuting attorney has a heavy burden of proving that you committed the crime. There are options for identifying weaknesses and contesting the charges, but you'll need a qualified criminal lawyer to assist with your defense. Considering the serious penalties if you're convicted, it's critical to consult with an attorney who will advocate on your behalf. Fort Lauderdale lawyer Kevin J. Kulik has assisted many clients with reducing the charges or the sentencing, and can help you fight the allegations. Please contact our office today with questions or to set up a case evaluation.
Resource:
tbreporter.com/crime/fhp-driver-arrested-after-seven-crashes-carjacking/