Collateral Consequences of a Conviction in a Florida Criminal Case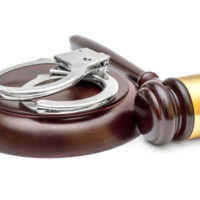 While it may be easy to do a quick internet search for the penalties and punishments of a Florida criminal conviction, finding information on the collateral consequences is more of a challenge. Unfortunately, you may not discover the implications until they directly affect you. It may come as a shock to find out that your life doesn't completely return to normal after a criminal conviction, even after you've served your sentence and paid your fines. A Fort Lauderdale criminal lawyer can explain the collateral consequences, and it may also be possible to avoid them by developing a solid strategy to fight the charges.
Summary of Collateral Consequences: After a criminal conviction, Florida law apples various legal disabilities beyond incarceration, fines, probation, and restitution. Most affect you regardless of whether your conviction was the result of a plea bargain, a reduced sentence, or full criminal trial. Some may even impact your life if the conviction was in a different state. All that matters for purposes of collateral consequences is that there's a conviction on your criminal record. These effects aren't criminal in nature, but they could have a bearing on employment, family relationships, your financial status, and other areas of your life.
Specific Types of Collateral Consequences in Florida: Any legal limitations imposed by Florida statutes or regulations fall under the umbrella of collateral consequences. Examples include:
Barriers to Employment: Certain crimes automatically disqualify you from holding certain jobs, especially those that involve contact with children, the elderly, or vulnerable individuals. There may also be restrictions on positions where you'd be acting as a fiduciary, such as working in real estate, finance, accounting, law, and others.
Licenses: If you hold a license through the Florida Department of Business and Professional Regulation, it may be suspended or revoked.
Registration as Sex Offender: Depending on the crime, you will have to register as a sex offender or predator.
Parental Rights: If convicted of certain offenses, you could lose your rights to child custody or visitation.
Immigration: A conviction on criminal charges may lead to immediate deportation or make you ineligible for citizenship.
 Post-Conviction Options in Florida: When you can't completely avoid a conviction through dismissal of the charges or an acquittal, you may be eligible for post-conviction relief. Florida may allow you to expunge the conviction record or seal it. If you qualify and successfully complete the process, a conviction will be effectively erased from your criminal history. It won't show up in a background check, so you won't suffer collateral consequences. However, if you're arrested on charges in the future, officials may be able to access your past criminal activity.
 Discuss Your Case with a Florida Criminal Defense Attorney
 If you'd like more information on the collateral consequences of a criminal conviction in Florida, please contact the Fort Lauderdale offices of defense attorney Kevin J. Kulik. A member of our team can schedule a free consultation to explain your defense options. We can also review your circumstances to see whether an expungement or other post-conviction relief could help you avoid the negative implications of a criminal conviction.