Collier County, FL Man Faces Additional Charges After Driving On A Suspended License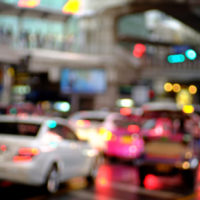 An East Naples man arrested for driving on a suspended license in Florida will now answer to out-of-state murder charges that date back to 2000, according to a November 9, 2017 article in the Naples Daily News. Deputies from the Collier County Sheriff's Office were conducting a routine traffic stop when they discovered that the man had no valid license; further investigation revealed that authorities in two states had issued warrants for his arrest. He was booked at the Naples Jail Center and will remain in custody, as the judge did not set bail on the murder charge. Before he can be extradited to the other jurisdictions that have warrants, the accused must go through the criminal court system on the Florida charge for Driving While License Suspended.
Elements of Driving While Licenses Suspended (DWLS)
While it may seem like a traffic-related offense because it relates to your driver's license, DWLS is actually a crime in Florida. A prosecutor may get a conviction by proving:
Your driving privileges have been suspended or revoked;
You have knowledge of the suspension or revocation; and,
You were operating a vehicle upon the roadways within in the state while the revocation or suspension was in effect.
Knowledge is the Key 
The critical element of a DWLS offense is whether or not you knew that your driver's license was revoked or suspended. If you did not have knowledge, there is no crime; the offense is considered a moving violation, which is a civil infraction. The knowledge factor may be satisfied:
By your admission that you were aware of the cancellation of your driving privileges;
If you received notice of the revocation or suspension via court order or a traffic citation, with specific language stating the status of your driver's license; or,
Where a court finds that you knowingly violated the law, after considering other evidence.
Penalties for DWLS Conviction
The punishment you face for a conviction on DWLS increases based upon your history with this type of offense. Therefore:
A first offense is a Second Degree Misdemeanor, which may lead to a jail sentence of 60 days;
A second conviction is a First Degree Misdemeanor, punishable by a year in prison; and,
Third and subsequent offenses are Third Degree Felonies that can include a sentence up to five years' incarceration.
You may also be fined and put on probation, but one of the most serious consequences of a DWLS is that you will have a criminal record.
Get Legal Help from an Experienced Florida Criminal Defense Attorney
The penalties for Driving While License Suspended are severe, but you do have options under Florida law. You may have a defense, especially considering the critical knowledge element of the crime. Plus, you may qualify for an administrative resolution that means your criminal record remains clear. If you're facing charges for DWLS and want to know more about your options, please contact the Fort Lauderdale office of attorney Kevin J. Kulik to schedule a confidential consultation.
Resource:
naplesnews.com/story/news/crime/2017/11/09/new-york-murder-suspect-arrested-collier-traffic-stop/847568001/