Comparing Rape to Other Sex Crimes Under Florida Law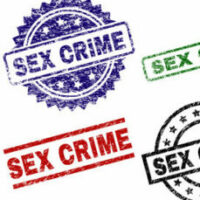 Rape is an extremely serious offense under Florida law, but people can often get confused about the relevant legal concepts because it often gets lumped into the larger classification of sex crimes. Florida law provides for numerous types of offenses under this umbrella, starting from lesser offenses like prostitution and solicitation. Because they involve conduct between consenting adults, lower misdemeanor charges typically apply to sex-for-money crimes.
However, when you get into the area of nonconsensual sex and individuals under certain ages, there are severe implications. What you think of as rape could be sexual battery or another offense described by law, and the underlying specifics are extremely important. You can trust your Fort Lauderdale sexual assault lawyer to handle these details, but a summary of the laws may be helpful.
Three Classes of Sex Crimes in Florida: The criminal statutes separate sexual offenses into three main categories, each of which breaks down to a specific crime.
Lewd or Lascivious Acts: Age is the key distinction with these sex crimes, as the laws apply to misconduct against a person under 16 years old. Battery refers to consensual intercourse with someone between 12 and 16 years old, while additional offenses in the lewd and lascivious classification include molestation, conduct, and exhibition.
Sexual Battery: Florida's statute on sexual battery prohibits what many people know as rape, which is nonconsensual sexual intercourse through use of force or coercion. It is also considered rape when the victim is incapacitated through drugs or alcohol.
Unlawful Sex with Minors: This category of sexual offenses involves what you may associate with statutory rape. The statute prohibits someone 24 years or younger from engaging in consensual sexual intercourse with a minor who is 16-17 years old.
Note that all offenses under these three classifications of sex crimes are felony offenses, and all will require sexual offender or predator registration. Many are Second Degree Felonies for which you could face 15 years in prison, a fine up to $10,000, and other penalties. Some forms of rape, including aggravated sexual battery, are First Degree Felonies punishable by 30 years in prison.
Common Scenarios Involving False Rape Accusations: When someone makes false allegations regarding a sex crime, there is usually some underlying motivation. It is critical to defend the charges if you believe the accusations are linked to:
Alimony or property division in a divorce case;
Child custody, visitation, and parenting time; or,
A petition for a domestic violence injunction filed by your accuser.
Call Now to Speak to a South Florida Sexual Battery Defense Attorney 
This overview of sex crimes in Florida may be useful, but you can see why it is critical to retain experienced legal counsel for assistance. You may have defenses, especially when you were falsely accused of rape or other sex-related offense. To learn about our legal services, please contact the offices of attorney Kevin J. Kulik in Fort Lauderdale, FL. We can set up a consultation to review your situation and determine the best way to obtain a favorable outcome in your case.
https://www.kevinkuliklaw.com/4-consequences-of-missing-court-in-a-florida-criminal-case/