Crime Down in Florida: FDLE Findings for First Half 2020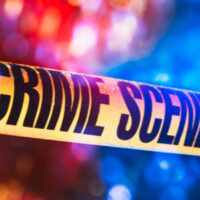 After a year in which most headlines were announcing bad news, it is reassuring for Florida residents to know that crime is down across the state. NBC News Channel 2 WESH offered an overview of the Florida Department of Law Enforcement (FDLE) report on crime for the first half of 2020, which dipped 12 percent in terms of overall rate. Not surprisingly, many analysts attribute the decrease to COVID-19 and lockdowns that kept people at home. However, it is not so easy to blame the pandemic when you break down the statistics. Violent crime was up, revealing that there is more to the trends than one factor may indicate.
In addition, it is also worth noting that some crime statistics only cover the number of arrests made. An arrest does not mean a conviction, since you may have defenses or be able to take advantage of plea bargaining to resolve the charges. You should discuss your circumstances with a Fort Lauderdale criminal defense attorney, but a look at the crime trends in Florida is informative.
Findings from First Half 2020: FDLE noted that the reduction in crime builds on a downward trend on crime starting in 2016, but 2020 was the first time in recent years that the dip hit double digits in terms of percentage. In addition:
Domestic violence offenses in 2020 were on trend to meet 2019 levels, at 105,298 total.
Total arrests for 2020 are projected to be more than 530,000 when figures come in for the second half of 2020, a drop from 679,000 in 2019 and 716,000 in 2018.
Increases in Violent Crime: Despite dropping overall, other statistics were not so encouraging. Violent offenses rose, including a 16.2 percent increase in murders and a 6.5 percent jump in aggravated assaults. Additional data reveals that:
There was a significant rise in the number of violent crimes committed through use of a firearm, at 23 percent for murders and 26.3 percent for aggravated assault.
Domestic violence crimes increased in the categories of murder and manslaughter, at 15.9 percent and 20 percent respectively over the same period in 2019.
Total Property Crimes Down: Some of the biggest increases in property offenses involved arson, where projected totals for 2020 could reach 1,500 crimes – a 26.6 percent spike compared to 2019. Motor vehicle theft was also up a few points in the first half of 2020, but falling short of the 41,119 such offenses in 2018. COVID-19 may have had an impact on property crimes committed by juveniles, which was down 13 percent in 2020 after being on the rise in previous years.
Contact a Florida Criminal Defense Lawyer for Legal Assistance
Officials in the criminal justice community use crime trends and statistics for many purposes; however, this information is also useful for understanding where law enforcement is likely to devote resources for combating crime. If you are facing charges, please contact Fort Lauderdale criminal defense attorney Kevin J. Kulik to set up a consultation at our office. Once we review your situation, we can advise you on defense strategies.
Resource:
wesh.com/article/fdle-report-says-crime-was-down-in-florida-last-year/35107608
https://www.kevinkuliklaw.com/should-you-ever-testify-as-a-defendant-in-a-florida-criminal-case/