Crime Generally Down, But Rape On The Rise In Florida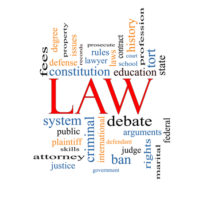 The Florida Department of Law Enforcement recently issued a report that included both good and bad news for residents and visitors to the Sunshine State: According to a November 22, 2017 article in the Sun-Sentinel, crime rates are dropping, but the incidence of rape is on the rise. The study covered all reported crimes from January through June of 2017, during which time the overall crime volume decreased two percent as compared to the same period last year. For local counties, the numbers show:
Broward County crimes totaled 33,293, up from 32,816;
Miami-Dade County crimes totaled 53,938, down from 54,056; and,
Palm Beach County crimes totaled 23,804, down from 24,172.
Homicide, burglary, robbery, and aggravated assault are among the criminal offenses that dropped. However, certain types of sex crimes increased 8.1 percent, which will no doubt lead law enforcement and state prosecutors to more aggressively pursue and punish offenders. Therefore, it's important to understand the different types of sex offenses in Florida and how they're punished.
Categories of Sex Crimes Under Florida Law
 There are three classifications of sex offenses under Florida criminal statutes:
Lewd or Lascivious Acts: When the victim is under 16 years old, sex crimes fall into this category, including battery, molestation, and exhibition. Note that it's no defense for an accused person to claim he or she didn't know the age of the victim.
Unlawful Sex with a Minor: This crime, commonly termed statutory rape, occurs when a person 24 years of age or older engages in consensual sex with a minor aged 16 or 17 years.
Sexual Battery: Often referred to as rape, Sexual Battery is non-consensual sexual activity that is accomplished through force, coercion, or incapacitation.
Penalties for Conviction on Sex Offenses
All sex crimes are felonies for which incarceration is mandatory, but the amount of jail time depends on the specifics of the offense. Plus, there are certain penalties that apply to any criminal conviction on a sex crime.
Specific Sex Crimes: For most Lewd or Lascivious Acts, there is a mandatory minimum of seven years in prison, though a court may order up to 15 years incarceration. Unlawful Sex with a Minor may carry a sentence of a minimum of five and up to 15 years in jail. Sexual Battery is the most serious sex crime, which includes a mandatory minimum of nine years in prison. You could even be sentenced to life in prison for some rape offenses.
Penalties Applicable for All Sex Offenses: In addition, a conviction automatically leads to sex offender status, which means you must comply with all sex offender registration laws in Florida and other US states. Every few months, it's necessary to update address, employment, and other information on file with authorities.
A conviction on sex crimes also includes sex offender probation, which provides limitations on where you can live and work. You are subject to a curfew and must participate in sex offender counseling.
Talk to a Skilled Florida Criminal Defense Lawyer
For more information on sex crimes and the criminal consequences of a conviction, please contact Fort Lauderdale attorney Kevin J. Kulik to schedule a confidential consultation.
Resource:
sun-sentinel.com/news/florida/fl-reg-2017-crime-stats-so-far-20171121-story.html