Criminal Mischief Charges For Four Florida Men Who Stole, Damaged Two Cars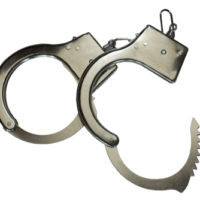 Two Orlando men were arrested, along with two male teen accomplices, after wreaking havoc on multiple businesses in Brevard County, FL. Florida Today reported that the crime spree started in the early morning hours of January 25, 2018, when the group broke into a car dealership and stole three cars. They also broke into four stores, including a beauty shop, a cell phone retailer, a pawn shop, and a gas station, causing considerable damage to the Melbourne and Palm Bay businesses. While they will face charges for grand theft and burglary, arrest documents show that the four individuals are also accused of Criminal Mischief. There are many misconceptions about criminal mischief, more commonly known as vandalism, so you should consult with a Florida criminal defense lawyer about the implications of a Criminal Mischief arrest.
Elements of the Crime of Criminal Mischief
 Vandalism is commonly associated with graffiti, but the definition of the crime is much more expansive. A person may be charged with Criminal Mischief for willfully and maliciously causing damage to property belonging to another person. Both real and personal property are included in the statute, and it does not matter whether the property is private or public. Therefore, damage to cars, bicycles, public transportation vehicles, street signs, and a wide array of other items may be the subject of a Criminal Mischief charge.
Penalties Depend on Damages
As with many Florida crimes, the sentence for a Criminal Mischief Conviction is related to the dollar amount of the item damaged.
Where the damage is $199 or less, the charge is a Second Degree Misdemeanor. A judge may impose a sentence of 60 days in jail, a maximum of six months on probation, and a fine up to $500.
If the damage is between $200 and $1,000, the crime is a First Degree Misdemeanor punishable by up to 12 months on probation and/or in jail. The sentence may also include a maximum fine of $1,000.
Criminal Mischief in excess of $1,000 is a Third Degree Felony and a Level 2 under Florida's offense severity ranking system. The sentence may include a maximum of five years' incarceration, five years on probation, and a $5,000 fine.
Pre-Emption by County and Municipalities
 Criminal Mischief is one crime that the State of Florida allows pre-emption by local governments, so long as the penalties are at least as strict as those established by the state statute. Counties, cities, and villages may enact laws that include higher fines, lengthier jail terms, and longer probationary periods for those convicted on vandalism-related charges. In addition, local governments can include requirements for community service, restitution, and forfeiture.
Request a Consultation with an Experienced Florida Criminal Defense Lawyer
Criminal Mischief charges may not seem serious, but the penalties of jail time, fines, and probation do impact your personal freedoms and your wallet. If you have been charged with this offense, please call 954-761-9411 to schedule a consultation with Fort Lauderdale, FL attorney Kevin J. Kulik. You can also visit our website to learn more about our criminal defense legal services.
Resource:
floridatoday.com/story/news/crime/2018/01/27/police-charge-four-melbourne-palm-bay-crime-spree/1071950001/