Critics Argue Reversal of Florida Criminal Protections Harms Defendants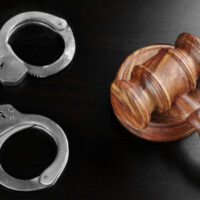 While many news outlets have been reporting decreases in Florida's crime rate over the last few years, fewer are covering a story that reveals a more disturbing trend: The chipping away of criminal protections for individuals charged with crimes and those who were already convicted. A June 8, 2020 article in the Orlando Sentinel went into some detail on the development, calling it 'alarming' that Justices on the Florida Supreme Court were reversing previous opinions – some of which had been in place for years.
There are three key areas that could have a significant impact on your rights and the criminal process. While it's wise to retain a Florida criminal defense attorney for the specifics regarding your situation, some general information is useful. 
The Standard for Death Penalty Cases: In January 2020, the Florida Supreme Court ruled that members of a jury do NOT have to unanimously agree when recommending that the judge impose the death penalty. Prior to this finding, state law required every juror to make the recommendation – even though the judge ultimately has the final say on whether the defendant would die for his or her crimes. Note that the unanimity is required at the federal level and in every US state that has the death penalty, with the exception of Alabama.
Circumstantial Evidence in Criminal Convictions: A May 2020 decision relates to the role of circumstantial evidence in Florida criminal cases. This type of evidence involves a fact or set of facts from which a jury could infer information at issue in the case – in contrast to direct evidence which is actually observing the fact. Prior to this ruling, a judge would be required to acquit a defendant if the case was based upon circumstantial evidence AND prosecutors could not present information that would reasonably exclude innocence.
Critics of the finding pointed out that circumstantial evidence is key in drug cases. For example, a person might be arrested for possession if they were doing nothing more than standing by a table containing drugs. To use the evidence in court, prosecutors would have to prove that the drugs are actually under the control over the defendant instead of just lying nearby.
Death Sentence for Intellectually Disabled Offenders: Another case decided affects how courts may sentence the death penalty for disabled individuals. To avoid the death penalty, the law requires the defendant to have an IQ of 70 or below. In the case at issue, the individual scored at 70. The Florida Supreme Court refused to allow a margin of error to impact the man's death penalty sentence.
Contact a Florida Criminal Defense Lawyer ASAP
There are no easy answers or simple ways to reform these concerns, especially when politics and ideology will always be factors. As such, the best way you can protect your rights is to get an attorney involved with your case immediately after an arrest or when you become aware that you're being investigated. To learn more, please contact the offices of Fort Lauderdale criminal attorney Kevin J. Kulik to set up a confidential consultation.
Resource:
orlandosentinel.com/news/crime/os-ne-florida-supreme-court-criminal-protections-20200608-na7vxxptpndzfpqtklxrrxy5lq-story.html
https://www.kevinkuliklaw.com/what-does-it-mean-to-be-a-habitual-felony-offender-in-florida/