DeSantis Proposing to Expand "Stand Your Ground" in Florida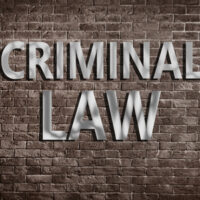 Florida's "stand your ground" law, which serves as a self-defense claim to murder charges, has been the focus of controversy for decades. However, Gov. Ron DeSantis renewed the debate by announcing a series of proposals that would expand the statute in response to the riots, looting, and incidents of civil unrest across the US in the wake of the George Floyd killing by police. As described in an NBC News article dated November 12, 2020, the measure would update stand your ground to include new justifications for the use of deadly force.
Because the Governor's plan would still need to go through the legislative process to become effective, self-defense legal concepts remain the same for the time being. Therefore, it is essential to work with a Florida homicide crimes defense lawyer if you are facing charges. Still, the development offers an opportunity to revisit the basics of stand your ground.
Current State of Stand Your Ground in Florida: Under existing law, you are allowed to use force to defend yourself if you believe that you are in imminent threat of serious injury or death by an assailant. Some notable details include:
You can raise self-defense to fight various different violent crimes, including different degrees of murder, robbery, sexual battery, burglary, and aggravated assault.
Stand your ground can be used as a defense even when you are not in your home.
You are not required to try and flee before using self-defense to protect yourself.
Florida's criminal process allows you to raise stand your ground as a defense during a pretrial hearing. If you succeed, you are granted immunity from prosecution. You do not enjoy immunity for using force against a police officer acting in the line of duty, however. 
Details of the Proposed Law: Under the governor's proposed expansion of stand your ground defenses, individuals would be allowed to use deadly force in scenarios involving a wider range of crimes. Individuals would be granted immunity when threatened with acts of looting, criminal mischief, and arson, but only if the misconduct results in interruption or impairment of a business operation. For purposes of the proposed measure:
Looting means an act of burglary, i.e., breaking and entering, within 500 feet of a riot or disorderly protest.
Criminal mischief, familiarly known as vandalism, is the willful or malicious destruction of real or personal property.
Arson is causing damage, by fire or explosion, to a dwelling, structure where people are usually present, or other building that the individual knew would be occupied.
Reach Out to a Fort Lauderdale, FL Homicide Crimes Defense Attorney for Help
Though it remains to be seen whether Gov. DeSantis' proposed expansion of stand your ground will move forward, all murder cases are complicated from a self-defense standpoint. The stakes could not be higher when you are facing homicide charges, so it is critical to retain legal counsel immediately. To learn more about your defense options, please contact Fort Lauderdale homicide attorney Kevin J. Kulik to set up a confidential consultation at our office.
Resource:
nbcnews.com/news/us-news/stand-your-ground-florida-could-be-expanded-under-desantis-anti-n1247555
https://www.kevinkuliklaw.com/answers-to-your-questions-about-floridas-implied-consent-statute/