Do I Have Rights Under the Federal First Step Act?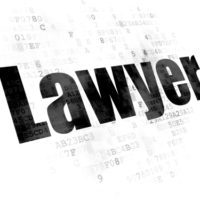 December 21, 2018 marked a memorable day for current inmates serving time for federal crimes, as President Trump signed a sweeping criminal reform measure into law. The FIRST STEP Act, which stands for "Formerly Incarcerated Reenter Society Transformed Safely Transitioning Every Person" Act, was touted by proponents as a much-needed law that will enhance fairness in the federal criminal justice system.
You may be entitled for resentencing or some other form of post-conviction relief, but the eligibility rules for the First Step Act are complicated. Talk to a knowledgeable Fort Lauderdale federal crimes lawyer about the specifics after reviewing this summary of the statute.
Overview of the US First Step Act: The US Senate and House had endeavored for years to enact criminal justice reforms, particularly those involving sentencing that many deemed harsh and draconian. One measure made it through the initial legislative phases, but was ultimately tabled. After some revisions and tweaking, the resulting bill became the First Step Act.
Though there are several important provisions that have implications for current inmates, one important objective of the law is to reduce mass incarceration and reduce the number of people serving time in federal prisons. Lawmakers emphasized that the federal government is the primary incarcerator in the US. More individuals are imprisoned in federal facilities than any single US state. 
Key Provisions of the First Step Act: In general, the law includes a considerable reduction in the sentencing for federal drug and gun crimes, and expands various programs regarding release for certain qualifying inmates. The specific provisions include:
 Mandatory Minimums: Judges have more discretion to depart from mandatory minimum sentencing guidelines, where before they had no choice but to apply the statutory requirements. This provision will have the biggest impact for nonviolent drug offenders and those with limited criminal records. Some mandatory minimum prison sentences will remain, but may be reduced by up to 15 years – or more in the case of some life sentences.
Credit for Good Time Served: The First Step Act also expands "good time" credits, which inmates can earn to reduce their term of incarceration. With good behavior and participation in programs directed at rehabilitation, qualifying individuals may drop months off their sentences – depending upon how much time is served and other factors. 
Distance Reductions: The law also requires a person convicted of a crime to be incarcerated in a facility that's 500 miles or less from the individual's primary residence. The point is to ease the burden of travel for loved ones. Family members and friends are more likely to make the trip to visit an inmate when the cost and time are reduced. Ultimately, closer, stronger relationships makes it easier for a person to reintegrate into the community upon release.
Consult with a Florida Federal Criminal Defense Attorney Regarding Your Options 
For more information on the First Step Act and whether you qualify for post-conviction relief, please contact attorney Kevin J. Kulik to schedule a free consultation at our Fort Lauderdale, FL office. Our team can provide more personalized information after reviewing the details of your case.
Resource:
congress.gov/bill/115th-congress/house-bill/5682/text