Failing To Register Under Florida's Sex Crimes Laws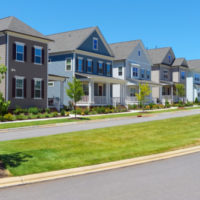 Even once you serve your time and complete your sentence for a conviction on sex offenses in Florida, there are ongoing requirements under state law. If you fail to register as a sexual offender or predator, the consequences are severe. Regardless of whether you made a simple mistake, noncompliance with the registration statute is itself a crime that is separate from the underlying offense. A conviction for failure to register may mean jail time, fines, and other penalties, so it is important to consult with an experienced Florida sexual assault and battery lawyer right away.
Florida's Laws on Registration
State law draws a distinction between a sexual predator versus sexual offender, but the requirements for registration are similar for each. You must:
Report to the local sheriff's office within 48 hours of being released from prison and when moving;
Complete an initial registration at the local office of the Florida Department of Highway Safety and Motor Vehicles within 48 hours;
Re-register at the local sheriff's office twice a year if you are a sexual offender and four times per year for sexual predators and other designated classifications; and,
Report any changes to your information when you re-register.
How You Could Violate Florida's Registration Statute
The rules for reporting and registration do not provide much leeway for violation, so you must strictly comply with the requirements. However, there is an important element that the prosecutor must meet to get a conviction for failure to register: The State needs to prove that you knowingly failed to adhere to your legal obligations, so there may be potential defenses to counter the prosecutor's case against you.
Sanctions for Failure to Register
If you are convicted of failure to register, the crime is a Third Degree Felony. You face a sentence of:
Up to five years in jail;
Up to five years on probation; and,
A maximum $5,000 fine.
Note that the crime of failure to register triggers Florida's mandatory minimum sentencing. If there are no grounds for a downward departure, a judge must order incarceration for a minimum of 21 months. This sentence is typically extended in duration, however, because part of the sentencing process includes review of your prior criminal history. Since you were already convicted as a sexual offender or predator in the past, you could face a prison sentence longer than 21 months. In addition, the penalties sharply increase if you are convicted for failure to register a second or subsequent time.
Discuss Your Case with a Skilled Florida Sex Crimes Lawyer
Regardless of the charges for failing to register, you are entitled to your day in court. With the help of an experienced criminal defense attorney, you can develop a strong defense strategy and obtain the best possible outcome. For more information about failure to register as a sexual offender or sexual predator, please contact the Fort Lauderdale, FL office of criminal defense attorney Kevin J. Kulik. Our legal team can schedule a free consultation to review your case and tell you more about your options.
Resource:
leg.state.fl.us/Statutes/index.cfm?App_mode=Display_Statute&Search_String=&URL=0700-0799/0775/Sections/0775.21.html