Felony Charges for Accused in Melbourne, FL Prostitution Sting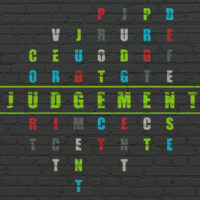 On April 21, 2017, a spokesperson representing the Melbourne Police Department announced the arrests of three women on charges involving prostitution, according to a Florida Today report. The trio was apprehended in connection with an ongoing sting operation targeting known prostitutes, which law enforcement officials vowed to continue. The arrests occurred on the northern part of the city, along the U.S. 1 corridor. Interestingly, the charges the women face is a felony under state law, even though their specific sex crime – solicitation to commit prostitution – is usually considered a misdemeanor. However, under certain circumstances a prostitution offense in Florida may be elevated to a felony and the punishment is far more severe.
Definition of Solicitation

A person commits the crime of solicitation of prostitution by inducing, enticing, or otherwise encouraging another person to engage in sexual activity for something of value. While many people typically associate as money being the item exchanged for sex, there are other sources of "value" for purposes of the statute; among the most common is using a controlled substance as part of the transaction.

Second and Third Solicitation Offenses

A first-time solicitation offender faces a year in prison, one year on probation, a maximum fine of $1,000 – or any combination of these penalties. When the crime is a second or third offense, the sentencing is harsher:
A second solicitation offense is a third degree felony. A judge must impose a jail sentence of at least 10 days for a second-time offender. Plus, the penalties can include five years in prison, five years of probation, and a fine up to $5,000.
Your third offense for solicitation is a second degree felony. The minimum 10-day sentence also applies for a third-time offense. A judge may also order a maximum 15 years in prison, 15 years on probation, a maximum fine of $10,000, or a combination of any of these.

Other Mandatory Penalties

Anyone convicted of solicitation of prostitution in Florida must complete 100 hours of community service and submit to screening for sexually transmitted diseases. In addition, the law requires completion of a state-approved prostitution and human trafficking awareness course.

Vehicle Impoundment

A second, third, or subsequent conviction for solicitation may also impact your ability to get around. Florida law allows a judge to impound or immobilize your vehicle for up to 60 days as part of your sentence.
For Serious Felony Charges, You Need a Qualified Florida Criminal Defense Lawyer
Prostitution sex crimes are serious offenses under Florida law, but a simple misdemeanor can turn into a much more severe matter in the presence of certain circumstances – such as a prior criminal history. You might be facing extremely harsh legal consequences, including fines, a lengthy jail sentence, probation, and other penalties. Therefore, it's important to have an experienced criminal defense attorney on your side to protect your rights. Fort Lauderdale lawyer Kevin J. Kulik has represented many clients in sex crimes cases and can tell you more about your legal options. Please contact our office today for a confidential consultation.
Resource:
floridatoday.com/story/news/crime/2017/04/22/3-women-face-prostitution-charges-after-sting-melbourne/100780552/