Felony Complaints Outlining Fraud Charges Filed Against Nine Florida Gators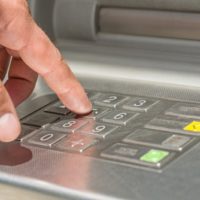 Nine previously suspended players for the Florida Gators football team may now face felony charges, as official filed sworn complaints against them regarding a fraud ring. According to a September 25, 2017 report by Orlando's News Channel 6, the documents will be forwarded to the State Attorney's Office for a determination on whether to file formal charges. The players are accused of stealing credit card information and using the funds to make purchases, though the charges vary based upon the specifics of each individual's involvement.  Two counts that all players face are fraud under $20,000 and possession of another person's ID, which are serious fraud crimes under federal and Florida law.
Details of the Fraud Offenses
According to the allegations in the sworn complaint, the players are accused of using stolen credit card and ID information to make purchases. In some cases, a player would transfer funds from the credit card into his own university spending account; from there, the individual could buy products available at a number of different locations on campus. Players in the alleged fraud ring bought beverages, snacks, clothing, and even electronics. In other fraudulent transactions, the person would use the card directly to make a purchase.
Fraudulent Use of a Credit Card Charges
 A person commits credit card fraud when he or she:
Uses a credit card with the intent to commit fraud;
The card was obtained illegally, known to be a forgery, or presented to a merchant under the pretense that the true card holder authorized the transaction; AND,
Obtains money, goods, or anything of value through the scheme.
Fraudulent Use of a Credit Card is an aggregate crime under Florida law, which means that multiple uses of the card within six months are prosecuted as a single crime.
Criminal Punishment for Credit Card Fraud Conviction
The nature of the offense for a person convicted of credit card fraud depends on one of two factors:
The total value of the goods obtained during the relevant six month period; OR,
The number of times the person used the credit card within a six month period.
Under the circumstances, all Gators players face third degree felony charges. Some used the card more than twice, while others obtained items valued at more than $100. They may be sentenced to a maximum five years in prison and/or probation, and a fine up to $5,000.
Serious Fraud Charges Require a Skilled Criminal Defense Lawyer
Authorities aggressively pursue those accused of fraud crimes, but it's important to remember that you do have rights as a defendant. The prosecuting attorney must prove all allegations beyond a reasonable doubt, and a knowledgeable criminal defense lawyer can fight the charges against you. You can't put your rights at risk by attempting to represent yourself, so please contact Fort Lauderdale attorney Kevin J. Kulik about your case. We can answer your questions about fraud and other types of charges, or set up a consultation to discuss your situation in more detail.
Resource:
clickorlando.com/sports/report-9-suspended-florida-gator-players-face-felony-charges