Florida Bill To Reduce Drug-Free School Zones Fails To Pass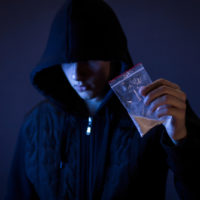 Though opponents and proponents made very persuasive arguments, lawmakers ultimately decided to nix a recent Florida measure that proposed to loosen restrictions on drug crimes in school zones. Senate Bill 570 was indefinitely postponed and withdrawn from consideration on March 10, 2018, having died in the judiciary committee after its original filing date in October 2017. Law enforcement officials objected to the bill, mentioning that tough laws are necessary to protect the public against drug crimes. Those in favor of criminal reform argued that state law does little to prevent drug trafficking in school zones and only hurts the lower level offenders. In any event, the current statute remains in full force and effect, so it is important to review a summary regarding Florida law on drug trafficking in protected zones.
Current Versus Proposed Law
In Florida, drug crimes laws primarily prohibit:
The sale, manufacturing, or delivery of controlled substances; and,
Possession with the intent to sell, manufacture or deliver designated drugs.
However, enhanced charges apply when the criminal activity takes place within 1,000 feet of a public or private school, day care center, church, public housing complex, park, community center, or other facility defined by statute. For purposes of this definition, colleges and universities are considered schools. In addition, note that the prohibition only applies between the hours of 6 a.m. and midnight on school property.
The proposed law would have reduced the distance from 1,000 to 250 feet, and was limited to only sale, delivery, and manufacturing offenses; possession of a controlled substance with the described intent would not carry the enhanced penalties.
Penalties for Drug Crimes in a Drug-Free Zone
A person who engages in prohibited acts in a drug-free zone will be charged with a different offense depending on the category of controlled substance at issue. Therefore:
It is a first degree felony where the drug crime involves designated Schedule I drugs, which are those controlled substances having a high potential for abuse and no true medical application. They include heroin, cocaine, and LSD. For a first degree felony on drug crimes in a prohibited zone, you face a minimum of three years in prison and a fine of $10,000.
The crime is a second degree felony if the controlled substance in question falls on the list of Schedule II drugs, such as opium, codeine, or morphine. These controlled substances are less serious than Schedule I because, though they also have a high potential for abuse, there is a limited use for medical treatment. If convicted on these charges, your sentence could be up to 15 years in prison and a $10,000 fine.
Schedule a Consultation with an Experienced Drug Crimes Attorney in Florida
Because lawmakers declined to pass SB 570 to reduce the size of drug-free zones to 250 feet, the current statute on drug crimes within 1,000 feet of certain properties stands. The penalties are harsh, so do not put your legal rights at risk by attempting to represent yourself in a Florida drug crimes case. If you are facing charges and would like to know more about your legal defense options, please contact the Fort Lauderdale, FL offices of attorney Kevin J. Kulik.
Resource:
flsenate.gov/Session/Bill/2018/00570