Florida Charity's Trustee Accused of Fraud, Theft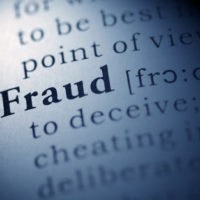 A Southwest Florida charity is out more than $60,000 after one of the non-profit's trustees used his position to steal the money through an alleged scheme to defraud. The Lehigh Acres Citizen reports that Fraternal Order of Eagles No. 3938 discovered the scam when they asked the financial head about missing funds that had been allocated for an entertainment event hosted by the organization. Order representatives became alarmed when the accused stated that he used the money, an amount exceeding $28,000, to pay bills. They conducted an audit covering August through November 2016 to discover that receipts, money orders, and bank statements were not properly accounted for in the club's books. The accused has not been seen or heard from since the allegations came to light, but he will face a specific type of fraud charges in Florida if police are able to apprehend him.
What is a "Scheme to Defraud" Under Florida Law?
In general, fraud is defined as illegally obtaining something of value from someone else through the use of deception. However, a "scheme" to defraud requires a prosecutor to prove distinct elements:
Systematic conduct that occurs over time;
With the intent to obtain property from another person or entity; and,
Uses false statements, fraudulent pretenses, or intentional misrepresentations to further the criminal conduct.

There are two types of schemes to defraud under Florida law: 
Communications Fraud: When the accused uses lines of communication in commission of the fraudulent activity, the crime is communications fraud. Many offenses involve mail, phones, email, texts, or other electronic channels to steal from another individual.
Organized Fraud: The more serious of the two types, organized fraud occurs when a person actually obtains property pursuant to the scam. The offense doesn't require proof of using any particular method of communication as part of the fraudulent scheme.

How Does State Law Punish Organized Fraud?
The sentence for an organized fraud conviction depends upon the entire value of the property or funds taken through the scheme to defraud.
Fraud Exceeding $50,000 = First Degree Felony: A conviction carries a potential jail sentence of 30 years in prison, 30 years on probation, and $10,000 fine.
Organized Fraud of $20,000-$49,999 = Second Degree Felony: An offender faces 15 years in prison and/or on probation, plus a maximum fine of $10,000.
Fraud $19,999 or less = Third Degree Felony: If convicted, you may be sentenced to jail and/or probation for five years, as well as a $5,000 fine.

Experienced Criminal Defense Attorney in Fort Lauderdale 
Florida law punishes various types of fraud, including organized fraud, very harshly. When you're facing incarceration, fines, probation, and other penalties, you'll need a skilled criminal defense lawyer to represent your interest in court. An attorney can also assist in potential plea negotiations with a prosecutor. Kevin J. Kulik has the experience and knowledge to effectively advocate on your behalf, and present arguments to contest the allegations. Please contact our Fort Lauderdale office today to discuss your situation, and to hear about your options for fighting fraud or other types of criminal charges.
Resource:
lehighacrescitizen.com/page/content.detail/id/540468/Trustee-accused-of-stealing-from-Lehigh-charity.html?nav=5100