Florida Domestic Violence Cases and Implications for Your Job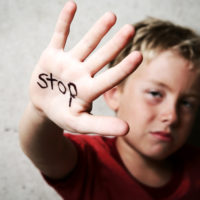 Criminal domestic violence charges are extremely serious because of the potential punishment for a conviction, which may include at least 10 days in jail under Florida's domestic violence mandatory minimum sentencing. However, a conviction – or even just an arrest – can affect many other aspects of your life. Domestic violence charges carry a stigma that can extend long after serving your time, paying your fine, and meeting other requirements of your sentence. One of the biggest implications you might notice right away is with employment, and hitting your livelihood is never a matter you take lightly.
If you were arrested for domestic violence, the best thing you can do to protect your rights, freedoms, and job opportunities is to retain a Florida domestic violence defense lawyer. Still, you should understand the basics on how a conviction might affect work.
Termination Due to Domestic Violence Conviction: Florida is an "at-will" state for purposes of employment, which means that your employer can fire you for any reason that's not illegal – i.e., in violation of the constitution and civil rights laws. If you're convicted for domestic violence, that could lead to your termination. A supervisor might feel like you're a threat to other employees, or simply doesn't want to be associated with someone with a criminal history.
If you have a license issued by the Florida Department of Business and Professional Regulation (DBPR), a conviction could also trigger disciplinary proceedings. Ultimately, your license could be suspended or revoked.
Future Employment Opportunities After a Conviction: Your employment prospects can even be affected if you're convicted on domestic violence charges, for many of the same reasons that apply with your current position. If you lose your license, you can't work in your chosen profession – at least until you resolve issues with DBPR. Plus, when you're applying for a position, you may need to disclose your criminal history and/or be subjected to a background check. When a position comes down to you and one other person, you can probably guess that a potential employer will opt for the applicant without a conviction.
Being Charged Can Lead to Collateral Consequences: You should also note that there may be implications even if you're arrested on domestic violence charges – even if they result in a dismissal or acquittal. Again, your professional license hangs in the balance, since you could trigger disciplinary proceedings through the mere fact of an arrest. While there are civil rights limitations on reasons your current employer can fire you, you could face challenges if you try to pursue a wrongful discharge case after being terminated.
Schedule a Consultation with a Florida Criminal Defense Lawyer
Police investigate domestic violence cases aggressively, and prosecutors do everything in their power to get a conviction. Under the circumstances, you need a legal professional on your side to protect your rights. To learn how we can assist with your case, please contact Fort Lauderdale domestic violence attorney Kevin J. Kulik. We can set up a case evaluation to review your situation and discuss potential defense strategies.
https://www.kevinkuliklaw.com/application-of-floridas-statute-of-limitations-in-sex-crimes-cases/