Florida Drive-By Shooting Could Lead to Criminal Charges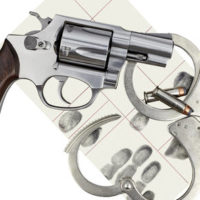 A drive-by shooting in Palm Bay, Florida left two people injured recently in a late night incident on February 1, 2017. According to a Florida Today report, the car carrying the victims was traveling west on Palm Bay Road at the Interstate 95 overpass when a vehicle pulled up next to it. The driver fired several shots into the car and drove off. The drive-by shooting may have been prompted by an altercation between the two victims and the gunman, which took place at a nearby bar just before the establishment closed at 2 a.m. Police were continuing their investigation into the incident and hope to identify the suspect based on the victims' description. If they are able to make an arrest, the offender will be facing Florida weapons crimes and other charges for the attack.
Definition of a Drive-By Shooting
Florida law doesn't specifically use the term "drive-by shooting," but the offense is covered by the crime of shooting or throwing a deadly missile in the penal code. The statute states that a person who intentionally or maliciously shoots at, within, or into a location will face second degree felony charges. The law includes throwing any hard object that could produce death or great bodily harm. Individuals have been convicted for tossing bricks, rocks, soft drink containers, metal bicycle locks, and even fruit – as in two separate cases that involved an orange and a grapefruit.
The crime isn't limited to shooting or throwing a deadly missile into a car. Taking that type of action in other locations may lead to charges, including:
Any public or private building, whether or not it's occupied;
A private vehicle of any kind which is being used or occupied;
Any bus, train, locomotive, railway car, boat, vessel, ship, or barge; or,
A plane or other type of aircraft.

Non-Building Locations
When the crime does not involve shooting at or throwing into a building, Florida law requires that the location be occupied in order to qualify as an offense. Therefore, to be convicted of a drive-by shooting, the car, bus, train, airplane, or other vehicle must have at least one person inside.

Penalties for a Drive-By Shooting
The crime of shooting or throwing a deadly missile is a second degree felony under the state criminal statute. If convicted, an offender may be sentenced up to 15 years in prison, as well as possible probation. In addition, the sentence may also include a fine up to $10,000.

Trust an Experienced Florida Criminal Attorney to Defend Your Rights

Weapons and gun crimes are treated very seriously under Florida law, especially in cases of a drive-by shooting. If you're charged with this type of offense, you might be facing extremely serious penalties, so it's critical to consult with a skilled defense lawyer about your interests and potential defenses. Attorney Kevin J. Kulik has an extensive background in gun crimes cases and will fight for your rights in court. Please contact our Fort Lauderdale office today with questions about your matter or to schedule a confidential consultation.
Resource:
floridatoday.com/story/news/crime/2017/02/01/palm-bay-drive–shooting–95-overpass-wounds-two/97350870/