Florida Drug Charges for Cookie Monster Cocaine Crook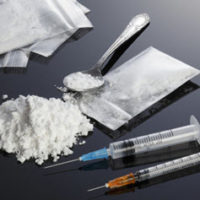 A traffic stop regarding a non-compliant car license plate soon led Monroe County, Florida officials to discover much more than they expected: A Cookie Monster stuffed toy filled with cocaine. The sheriff's office stated that the driver was pulled over just after midnight on July 12, 2017, according to an online report from CBS affiliate WFMY News Channel 2. When the motorist rolled down his window, the deputy detected a strong aroma of marijuana and decided to search the vehicle. During his inspection of a backpack within the vehicle, the officer noted that an abnormally heavy Cookie Monster doll had a slit in the fabric. Further investigation revealed two packages inside the toy that contained over 300 grams of cocaine, leading police to charge the man with drug trafficking crimes in Florida.
Cocaine Trafficking Charges 
In Florida, it's illegal to knowingly possess, sell, buy, manufacture, distribute, or transport any mixture containing cocaine. For a charge based upon possession, a prosecuting attorney must show that you actually have the drug on your person. However, there may be an allegation of constructive possession if it was found in a location where more than one person has access AND:
You knew the cocaine was in a certain place;
You were aware that the substance was cocaine; and,
You had control over the drug.

Charges Depend on Weight 
The exact nature of cocaine trafficking charges is based upon how much of the drug is present in commission of the offense, as measured by weight. Trafficking is always a first degree felony, but may be punished as a Level 8 or Level 9 crime according to Florida's offense severity ranking system. In addition, note that cocaine trafficking is an offense that carries mandatory minimum sentencing. Therefore:
28-199 Grams of Cocaine: A conviction requires a judge to sentence at least three years and up to 30 years in prison. Plus, you may be required to pay a fine up to $50,000.
200-399 Grams of Cocaine: A mandatory minimum of seven years, with a maximum of 30 years' incarceration applies. Your sentence may also include a fine up to $100,000.
400 Grams to 150 Kilograms of Cocaine: The judge must sentence you to at least 15 years in prison, and has the option of imposing up to 30 years' jail time. In addition, you may be forced to pay up to $250,000 in fines.
A Strong Defense Attorney is Necessary to Fight Drug Trafficking Charges
Florida punishes all drug crimes harshly, especially when they cross the line over from possession to trafficking. If you've been charged with trafficking in cocaine or other controlled substances, you're looking at a lengthy prison sentence and fines, so it's important to retain experienced counsel to represent you in court. A skilled criminal defense lawyer will protect your rights by contesting the charges and attacking weaknesses in the case against you. For more information on drug crimes in Florida, please contact the Fort Lauderdale offices of attorney Kevin J. Kulik to schedule a consultation.
Resource:
wfmynews2.com/news/crime/cookie-monster-doll-found-stuffed-with-cocaine-in-florida/456214161