Florida Family Facing Drug Charges for $1 Million Marijuana Grow Operation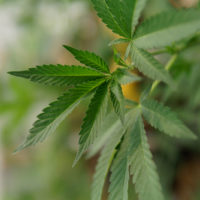 The Hillsborough County Sheriff's Department has charged a mother, father and son in connection with a marijuana grow operation that spanned four houses in Tampa's Citrus Park neighborhood. An August 3, 2017 report in the Tampa Bay Times stated that investigators found and confiscated 370 marijuana plants, which weigh almost 550 pounds and have a street value over $1 million. Of the four homes police searched, three had been converted solely for the purposes of growing pot. Incidentally, the family is also facing charges of stealing more than $20,000 in electricity from an unmetered box. Growing and manufacturing controlled substances falls under drug trafficking crimes in Florida, so the trio will be facing considerable penalties for a conviction.
Drug Trafficking in Cannabis
 Florida law prohibits many different activities under the umbrella term drug "trafficking," but the key is the amount of the controlled substance. Even mere possession, in high enough quantities, is considered trafficking because it indicates the potential intent to sell. In addition, it's unlawful to sell, purchase, manufacture, grow, deliver, or transport:
25 pounds or more of pot; or,
300 or more marijuana plants.
Mandatory Minimum Sentencing
 Marijuana trafficking is always a First Degree Felony and subject to Florida's mandatory minimum sentencing regulations, which means that a judge cannot use any discretion to reduce the penalties. The sentence depends upon the exact amount of marijuana, because Florida's severity ranking system assigns a Level 8 or Level 9 offense:
25 – 1,999 pounds OR 300 – 1,999 plants: Three years in prison and a maximum $25,000 fine;
2,000 – 9,999 pounds OR 2,000 – 9,999 plants: Seven year prison sentence and a fine up to $50,000;
More than 10,000 pounds or 10,000 plants: Incarceration for 15 years and a maximum fine of $200,000.
Note that these are mandatory minimum sentencing terms, so a judge does have discretion to impose harsher penalties if the circumstances warrant.
Other Penalties
In addition to fines and lengthy prison terms, trafficking in controlled substances can also impact other areas of your life. If authorities believe any of your property was involved in the drug trade, the government can seize it. Assets such as your home, vehicles, and bank accounts are subject to forfeiture. Plus, a conviction for certain types of drug crimes, including marijuana trafficking, can lead to a driver's license suspension of one year.
Fight Drug Charges with an Experienced Florida Criminal Defense Lawyer
 Marijuana trafficking is a serious drug crime under Florida law, one which carries mandatory minimum sentencing under most circumstances. You face a long jail term, probation, hefty fines, and a permanent criminal record if you're convicted. A knowledgeable criminal defense lawyer can assist with your defense, potentially helping you reduce the charges. Attorney Kevin J. Kulik has the experience and courtroom skills to fight against all types of drug crimes, so please contact us to discuss your options. We're happy to answer your questions or schedule a free, confidential consultation to review your situation at our convenient Fort Lauderdale office.
Resource:
tampabay.com/news/publicsafety/crime/hillsborough-deputies-bust-family-marijuana-ring-worth-1-million/2332577