Florida Grand Jury Indicts Man On Sex Crimes Charges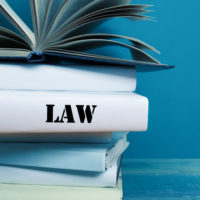 A man accused of various sexual offenses involving children made his first appearance in a Fort Lauderdale courtroom on June 8, 2018 after being indicted by a federal grand jury in May. The former teaching assistant and girls' softball coach allegedly coerced minors into engaging in sexually explicit conduct for purposes of capturing images, a form of child pornography. Testimony and evidence presented through the grand jury process indicate that the illegal conduct occurred in Broward County, FL in late April 2018. If convicted, the defendant faces a mandatory minimum prison sentence of 15 years, and up to 30 years' incarceration, plus a maximum fine of $250,000.
Taking a person into custody based upon grand jury indictment is very different from the familiar arrest scenario in several ways. If you are facing grand jury proceedings, it is critical to consult with a Florida federal crimes defense attorney right away.
What does a grand jury decide?
Jurors in a typical criminal trial decide if a person is guilty or not guilty, based upon witness testimony and evidence presented by both prosecutors and the defense. A grand jury, on the other hand, is focused on whether to bring criminal charges or officially indict a person who has not yet been arrested. Grand jury proceedings are governed by the Federal Rules of Criminal Procedure. The bar is rather low for a grand jury to return an indictment, as it is not necessary for a prosecutor to prove the case beyond a reasonable doubt; he or she only needs to show that there is enough evidence to potentially obtain a conviction at trial.
Why do I need to go through the grand jury process?
You may receive a grand jury subpoena if authorities and investigators believe you are somehow involved in the commission of a crime; grand jury proceedings are commonly reserved for serious felonies. The process is much more relaxed than a criminal trial, and it disposes of many of the typical formalities. Still, you are entitled to exercise your constitutional rights, including your Fifth Amendment privilege against self-incrimination.
Who can be present during grand jury proceedings?
If you receive a subpoena to testify before a grand jury, you are required to attend. However, you cannot bring an attorney with you into the proceedings. The only people who can participate are the jurors, prosecuting attorney, and witnesses. These individuals are sworn to absolute secrecy about the process and cannot even reveal that you were subpoenaed. 
Should I retain a Florida criminal defense attorney for the federal grand jury process?
Though you cannot bring your lawyer into the proceedings with you, it is still important to retain an experienced criminal defense attorney to advise you regarding the grand jury process. If you do not have a legal background, you may not be familiar with your constitutional rights when answering questions, providing documents, or responding to other juror requests for information.
If you were subpoenaed to testify before a federal grand jury or believe you may be, please contact Fort Lauderdale attorney Kevin J. Kulik. Our legal team can schedule a confidential consultation to review your circumstances and inform you of your options.
Resource:
law.cornell.edu/rules/frcrmp/rule_6