Florida Lawmakers Pass Some Gun Control Measures, Reject Others After Parkland Shooting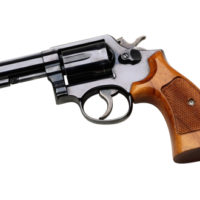 In the wake of the shooting at Marjory Stoneman Douglas High School in Parkland, Florida, Florida lawmakers made headlines across the US by passing certain measures related to gun control. The Tampa Bay Times reported on March 5, 2018 that the bills include a ban on bump stocks, a voluntary program to arm some teachers, and raising funds for mental healthcare in schools. There were many other initiatives proposed but rejected mostly along party lines, such as an amendment to one bill that included a ban on all assault weapons. Another measure that was rejected was allowing police to seize weapons from a person an injunction on domestic violence charges in Florida. Because there is confusion regarding firearm possession by a person involved in a domestic violence case, especially considering the applicable laws at both the federal and state level, a summary should be helpful.
Federal Firearms Laws on Domestic Violence Cases
Federal law prohibits a person from possessing a gun if he or she has a protective order in effect due to an incident involving an intimate partner, which includes a spouse, ex-spouse, co-parent, or co-habitant. The individual must have had an opportunity to be heard for purposes of due process, so an emergency protective order issued without notice would not restrict gun possession rights.
If you were convicted on a misdemeanor crime of domestic violence, where you had the right to counsel and a jury trial, you are permanently barred from possessing a gun or ammunition.
Violations of federal firearms laws in the context of domestic cases are punishable by a maximum of 10 years' incarceration and a $250,000 fine.
Florida Laws Regarding Firearms in Domestic Violence Cases
 Florida prohibits a person from possessing firearms and ammunition where he or she is subject to a current, permanent injunction in a domestic violence case. In addition, a protective order impacts concealed carry licensing, so:
You cannot obtain a concealed weapon or firearm license if you have a current protective order against you in a domestic case; and,
You cannot obtain a concealed carry permit if you had an adjudication withheld or sentence suspended in a criminal case for domestic violence, whether felony or misdemeanor. It may be possible to get your license after three years have passed since completing the terms of your probation and other conditions.
Federal and Florida Law Similarities
Both federal and state statutes allow for an "official use" exemption. The federal version of the law states that law enforcement and active military may possess service weapons while on duty, even when they are subject to protective orders. Florida provides that the exemption exists where consistent with federal law and subject to the policies of the employing governmental agency.
A violation of Florida laws on gun possession in domestic violence cases is classified as a First Degree Misdemeanor, so a sentence could mean up to one year in prison and a maximum fine of $1,000.
Consult with an Experienced Florida Criminal Defense Attorney
If you have been arrested in a domestic violence case or are subject to a protective order, it is important to understand how these charges impact your gun possession rights. For more information or to schedule a consultation at our Fort Lauderdale, FL office, please contact attorney Kevin J. Kulik.
Resource:
tampabay.com/florida-politics/buzz/2018/03/05/breaking-new-florida-senate-plan-arms-school-staff-but-not-teachers/