Florida Leads States in License Suspensions for Non-Driving Drug Crimes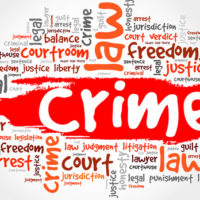 A recent report from Florida's Clay Today online publication revealed a trend that will be troubling to anyone convicted of certain drug crimes in the state: Florida is among the top three states in suspending driver's licenses as a result of drug-related convictions, surpassed only by Michigan and Virginia. The Prison Policy Institute released the results of an investigation on the topic, which reveal that Florida suspends the driving privileges of more than 24,000 motorists per year on average – for crimes that may have nothing to do with driving. If you're facing drug charges, you need a knowledgeable criminal attorney who will fight to help you keep your license.
The Origin of Driver's License Suspensions
The policy of suspending driver's licenses as part of a sentence for certain drug crimes is not new. It was introduced as part of the "War on Drugs" in 1991, when Congress enacted measures to reduce federal highway funding for states that refused to impose driver's license suspensions for drug crimes. Since that time, most states have exercised opt-out clauses contained in Congress' legislation so they can continue to receive funds; Florida has not opted out.
Mandatory Driver's License Suspension for Florida Drug Offenses
Florida has implemented a driver's license suspension policy for drug crimes to punish offenders beyond the criminal penalties of jail time and/or fines. For instance:
Possession of any amount of marijuana, cocaine, crystal meth, or LSD means a driver's license suspension of one year; and,
Trafficking in any amount of marijuana, cocaine, crystal meth, or LSD will also lead to a suspension of one year.

Other Offenses Leading to Driver's License Suspension
In addition to a driver's license suspension for certain drug crimes, there are additional offenses that can impact your driving privileges.
For leaving the scene of an accident or reckless driving three times in a year, your license may be revoked indefinitely;
Shoplifting and theft convictions carry a suspension of 6-12 months; and,
A drunk driving arrest may lead to a suspension of six months to a lifetime revocation.

Consequences of Driving on a Suspended License
Beyond the original crime that results in a driver's license suspension, there are additional penalties if you do get behind the wheel. The penalties range from a minor traffic ticket up to a second degree misdemeanor or third degree felony, which is punishable by a maximum of five years in prison.

Speak to an Experienced Criminal Defense Attorney in Florida
Florida regulation that punishes certain drug offenses by suspending driver's licenses may be controversial, but it's still the law of the state. Without your driving privileges, you may be unable to work and the situation has a serious impact on your personal life. Plus, the suspension may be handed down on top of other penalties of jail time and fines. If you've been charged with a drug crime and could lose your license, you need to speak with a qualified criminal defense attorney right away. Please contact the Fort Lauderdale office of lawyer Kevin J. Kulik to schedule a confidential consultation about your case.
Resource:
claytodayonline.com/stories/florida-a-leader-in-suspending-drivers-licenses-for-non-driving-related-drug-offenses,5080