Florida Legislature Considering Two Bills for Teen Criminal Offenders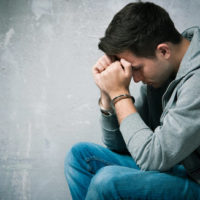 Most legislators and law enforcement officials would agree that Florida should dedicate more effort to assist juveniles who commit crimes. At times, it makes sense from a policy standpoint to help them avoid a permanent criminal record and move on to a brighter future. However, there is some difference of opinion over how the state should accomplish this goal, according to a report in the Orlando Sentinel. Civil citations and juvenile diversion programs have had some success, but lawmakers are currently considering two bills that would go further to prevent a simple mistake from affecting the rest of a young person's life.
In the state Senate, the law would require a civil citation for first time offenders for minor misdemeanors; in the House, an arrest would be expunged after completion of a diversion program. No matter what changes may come, you'll need an experienced Florida criminal defense attorney to protect your interests as a juvenile charged with a crime.
Arrest and Detention for Juvenile Criminal Cases

Matters involving youthful offenders move through the criminal court system differently as compared to adults. After arrest, the individual is taken to the Department of Juvenile Justice (DJJ) for a risk assessment to determine whether to detain him or her at the facility, other to release the minor to a parent for non-secure detention. If authorities do hold the youth overnight, they must schedule a detention hearing within 24 hours of the arrest. At this proceeding, a judge will decide if the juvenile should continue in secure detention for up to 21 days or if he or she can be released pending trial.
Diversion Programs

Florida offers a number of different programs for first time juvenile offender, which – upon completion – will result in full dismissal of the charges. The youth will be required to follow rules, such as curfew and regularly attending school. In addition, these programs may involve community service, restitution to pay back a victim for financial losses, court-approved counseling, and other instructions that suit the crime committed. If the juvenile does not complete the terms of the diversion program, the charges are reinstated and the prosecuting attorneys will continue pursuing the criminal case.

Trial and Verdict

If the case does proceed to trial on the merits, a judge – not jury – is in charge of determining guilt or innocence. In the event of a guilty verdict, the judge may impose a sentence of probation, which may include counseling, classes, restitution, or other conditions. For more serious crimes, the judge may order "commitment." The duration of a low risk commitment is around 30-45 days; in more extreme cases, the court may order the youth to juvenile prison for up to 36 months.

A Florida Criminal Lawyer Can Explain Your Options
Poor judgement can lead to a mistake that impacts the rest of a juvenile offender's life, but Florida law provides a special process for eligible individuals. The key to obtaining the best possible outcome is to retain a skilled attorney who can help you navigate the proceedings. To hear more about your options, please contact attorney Kevin J. Kulik. We're happy to answer your questions or discuss the details of your case at a confidential consultation at our conveniently located Fort Lauderdale office.
Resource:
orlandosentinel.com/os-ap-teen-court-20170402-story.html