Florida Officials Intensify Efforts to Fight Internet Crime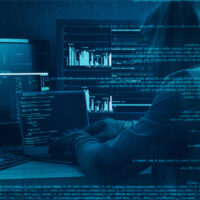 Law enforcement, prosecutors, and other members of the criminal justice community expressed concern after a June 2020 report indicates that internet crimes are on the rise in Florida. According to researchers from the Center for Forensic Accounting in Florida Atlantic University's College of Business, the Sunshine State ranks second in total victim losses at $293 million. In addition, Florida tops the list when it comes to the largest annual increase in victim losses, going from $4,700 to $10,800 in 2019. These figures are based upon data collected by the FBI from victim reports.
Though police have not announced a specific strategy to counter the increase in internet crime, their efforts to investigate and arrest alleged offenders is likely to intensify. If you find yourself a subject of a law enforcement probe or have already been charged, it is critical to consult with a Florida internet crimes defense lawyer right away. Some key information and facts about internet offenses may be useful. 
The Rise in Internet Crimes in Florida and the US: The recent FAU report highlighted some of the different computer-based offenses that have increased in Florida and across the US.
Extortion and impersonation of a government official surged in 2019 as they relate to victim losses and number of victims.
Business and personal email account compromise (BEC/EAC) took the Number 1 spot again for internet crime in 2019, with reported losses at $1.8 billion.
Additional noteworthy internet crimes are confidence fraud and "spoofing," in which a person falsifies email identification information to gain something of value from the recipient.
Facts You Need to Know About Computer Crime: Bearing in mind that police will be cracking down on internet offenses, there are some key factors you should note.
Internet crimes are almost always federal in nature because they involve use of telecommunication systems, which fall under federal jurisdiction. Prosecutors and investigative agencies under the federal criminal justice system have access to significant resources, and extensive budgets dedicated to obtaining convictions.
If you engaged in illegal activity through use of a computer, the evidence is difficult to fully erase. Your online communications create a "paper" trail that can be tracked back to internet crimes. Specially trained detectives, using advanced technology solutions, can usually access this information even after deletion.
Many internet crimes involve schemes or a serious of offenses, which means multiple counts against the alleged offender. You could potentially face hundreds or thousands of charges, along with the associated penalties if found guilty.
Call Now to Speak to a Florida Internet Crimes Defense Attorney 
Internet crimes are complicated for a number of reasons, so you should retain a knowledgeable lawyer as early on in the criminal process as possible. You have rights if you are being investigated or questioned by police, and constitutional protections also apply after an arrest. For more information on our legal services in the area of internet crimes defense, please contact Fort Lauderdale criminal attorney Kevin J. Kulik. We can schedule a confidential consultation at our office to discuss your circumstances.
Resource:
phys.org/news/2020-06-internet-crime-florida-states.html
https://www.kevinkuliklaw.com/your-rights-when-served-with-a-criminal-summons-in-florida/