Florida Rules of Criminal Procedure YOU Need to Know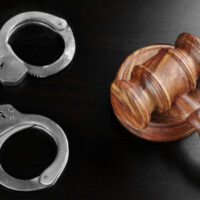 Criminal charges are very serious matters that have significant implications for your rights and personal freedoms, so you need experienced legal counsel on your side. You can trust your Fort Lauderdale criminal attorney to tackle the critical tasks, develop a solid strategy, attend court hearings, and advocate on your behalf throughout the process.
However, you can get insight on the proceedings and know what to expect when you have some basic information under your belt. Plus, you can even help your lawyer defend your interests by knowing a few basics on how criminal proceedings work. An outline of some key points in the Florida Rules of Criminal Procedure is a good start.
First Appearance
The most important point about this rule is knowing that you have the right to appear in court to learn the nature of the charges and other details within 24 hours after your arrest. The judge will read the criminal complaint in open court and ask you to enter a plea, and you are entitled to assistance from counsel at this first appearance.
Pretrial Release 
Another topic at the earliest stages of a criminal case is an arrangement for bail so that you can be released pending your trial date. Except for cases where the punishment is the death penalty or life in prison, every defendant is entitled to pretrial release on reasonable conditions. The terms may include refraining from alcohol, not contacting the alleged victim, and avoiding additional criminal activity.
Plea Bargaining
In most cases, there will be the opportunity to resolve the charges by agreement. However, you may not realize that the judge retains ultimate authority to allow plea bargaining. Through an agreement, the prosecutor will make recommendations to the judge; the court will usually accept the prosecution's advisement, but there is always a possibility that the judge will reject it.
Number of Jurors
You have the right to be judged by a jury of your peers, chosen in the county where the case is pending. In capital cases, the jury must include 12 members. All other criminal cases require at least 6 jurors. Note that you can opt for a bench trial where the judge is the finder of fact, and there are advantages in some cases. 
Sentencing Hearings
It is normal for there to be a lag between the date the verdict is read and the date of sentencing after a conviction. The court holds a separate hearing for sentencing, and both sides are allowed to present information to guide the judge in deciding punishment.
Your South Florida Criminal Defense Lawyer Will Handle the Details
Armed with a few basics from the Florida Rules of Criminal Procedure, you are in a good position to support your own interests and assist with your defense. Our team will take care of the specifics and strategy, so please contact attorney Kevin J. Kulik at our Fort Lauderdale office. You can set up a consultation to learn more about our legal services and discuss the details of your case.
Resource:
flcourts.org/content/download/217910/file/Florida-Rules-of-Criminal-Procedure.pdf
https://www.kevinkuliklaw.com/comparing-public-defenders-to-private-florida-criminal-defense-attorneys/