Florida Woman Gets 30 Years For Crash That Killed Sons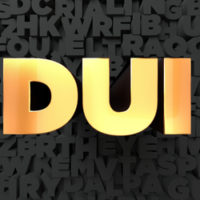 A woman from the Jacksonville, FL area was recently sentenced to 30 years in prison for an October 2017 crash that killed two of her sons, ages eight and nine. The Miami Herald reported in a March 30, 2018 article that the sentence comes down after she pled guilty in February to two counts of DUI Manslaughter. According to a spokesperson from the Florida Highway Patrol, the woman had been drinking when she lost control of her SUV around a curve, struck a utility pole, and overturned the vehicle. Drunk driving is a serious offense under Florida law, but the charges are even more substantial if you are involved in an accident that injures or kills another person. A review of DUI and Vehicular Manslaughter crimes in Florida should be helpful, though it is essential to retain a drunk driving attorney for more information on the specifics of your case.
DUI Manslaughter Charges Under Florida Law
DUI Manslaughter charges may apply if you were driving drunk or in actual control of a vehicle while drunk, and you are involved in a car accident that indirectly or directly kills someone. You could be considered drunk if your blood alcohol concentration (BAC) is .08 percent or higher as measured by a chemical test. In addition, you may also be under the influence if you consume alcohol to the point that it impairs your capacities, regardless of your BAC.
Note that you could be also charged with DUI Manslaughter if you are under the influence of a controlled substance.
 Mandatory Minimum Sentencing
If you are convicted for DUI Manslaughter, you face criminal penalties for a Second Degree Felony. Plus, the offense is Level 8 on Florida's Criminal Offense Severity Ranking System, and the mandatory minimum sentencing structure applies. A judge must sentence you to 10 years plus 4.5 months in prison, unless there are circumstances allowing for downward departure.
In addition:
Mandatory minimums notwithstanding, a judge could also order up to 15 years in jail and/or on probation;
You may be ordered to pay up to $10,000 in fines;
Your driving privileges could be permanently revoked;
You may need to complete a designated number of community service hours;
Your vehicle may be impounded;
The sentence could include requirements to complete a substance abuse program, psychological evaluation, and treatment.
Availability of Downward Departure
The circumstances of a deadly drunk driving accident are unique in that they are more likely to allow for downward departure from mandatory minimum sentencing. Mitigating circumstances, such as calling 911 or rendering assistance, could form the foundation for a downward departure claim. If successful, you could convince a judge to order a sentence below the mandatory minimum; still, the absolute lowest threshold for incarceration is four years.
Consult with a Florida Criminal Defense Attorney About DUI Charges
For more information on DUI Manslaughter and other drunk driving charges, please contact the Fort Lauderdale, FL offices of attorney Kevin J. Kulik. We can schedule a confidential consultation to discuss the details of your case and legal options.
Reso