Florida's Anti-Riot Law Clears Another Legislative Hurdle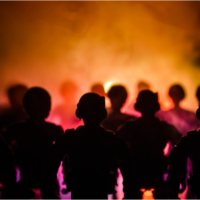 The anti-riot bill promoted by Governor DeSantis after last summer's wave of civil unrest has cleared the Florida House, which means it will head to the Senate and possibly to the governor's desk for signature in the coming weeks. The Palm Beach Post outlined the details of the bill, HB1 – Combatting Public Disorder, in a March 26, 3021 article. In short, it clarifies certain definitions, creates new crimes related to looting and rioting, and imposes harsher penalties in the presence of certain elements. Opponents decry the anti-riot bill as being a racially-motivated attack on the First Amendment right to free speech, while supporters argue that the law is necessary to protect residents and businesses from violence.
It may be some time before the law becomes effective – if it passes, but it is worth noting some of the key provisions. You can count on a Fort Lauderdale criminal defense attorney for legal help if you are arrested on riot-related charges, and read on to learn about potential changes to current state anti-rioting statutes.
Clarifying Anti-Riot Terminology: Currently, courts in Florida must rely on common law definitions for some key terms related to anti-riot statutes. The statutory language does not include specific language, so the new measure aims to close the gap by clarifying that:
Rioting means to participate in a violent public disturbance with three or more persons who act together to cause injury, property damage, or an imminent threat of injury or damage.
Aggravating rioting charges may apply if a person causes great bodily harm or more than $5,000 in property damage while rioting. The crime also applies when there are nine or more participants, the individual uses a deadly weapon, or the offender endangers movement of a vehicle.
Anti-Riot Bill Creates New Offenses: HB1 also establishes offenses that did not exist under Florida's anti-riot statutes, including mob intimidation. It is illegal for individuals, acting together, to use threats, violence, or force to get another person to act or refrain from acting upon a particular viewpoint. Additional crimes created under the anti-riot law include:
Defacing, damaging, or destroying a memorial; and
Cyber-intimidation, i.e., publishing someone's personal identification information with the intent to incite violence.
Implications for Criminal Procedure and Sentencing: The anti-riot bill also makes a key change to the criminal process for those arrested for rioting. The individual must be held in jail until first appearance and determination of bond; under current law, law enforcement could arrest and then release the offender pending the first court date. Plus, the measure increases penalties for assault and battery during a riot and establishes mandatory minimum sentencing for attacking a police officer.
Contact a Fort Lauderdale Criminal Defense Lawyer to Discuss Your Case
This overview of the Florida anti-riot bill may be helpful for understanding what may be coming, but your needs are more pressing if you were arrested under existing laws. For more information, please contact attorney Kevin J. Kulik to set up a free consultation at our offices in Fort Lauderdale.
Resource:
flcourts.org/content/download/217910/file/Florida-Rules-of-Criminal-Procedure.pdf
https://www.kevinkuliklaw.com/how-are-florida-drug-laws-organized/